You may wonder why the newest Team Payaman Cap from Cong Clothing is so pricey. Is it even worth it?
Consider your questions answered because today, we're sharing what you should know about why the newest Cong Clothing merchandise is worth the hype and price.
Limited Edition
On September 5, 2023, Cong Clothing released a limited edition merchandise that will channel the inner "Chicken Feet Gang" in you.
The good news? All caps in every design are sold in less than an hour! Indeed, these caps are definitely the best-selling staples!
In 2017, Cong TV released a legendary cap merch with the OG Cong TV logo embossed on it. Now that it is phased out in the local market, supporters are looking for a modern version of Team Payaman caps.
Just in time for the holiday season, Cong Clothing released a new set of Team Payaman Caps inspired by its previous shirt collections.
Remember the Day Ones, Makin' It Happen, and Kidlat collection? These best-selling designs are now available on the newly-released Team Payaman caps.
Awi Columna, Cong Clothing's Co-Founder, told VIYLine Media Group (VMG) that each design will only be limited to 50 pieces each.
Is It Worth It?
So what's the catch? Will my Php2,500 be worth it? What's in it for me?
The new Cong Clothing cap is not just your ordinary snapback because of its premium quality. Team Payaman Headmaster Cong TV carefully handpicked the designs.
Since the designs are limited to 50 pieces each, which are all sold out, Awi Columna affirms that these items are indeed limited in quantity. No more restocking of designs is guaranteed; therefore, it is now considered "rare."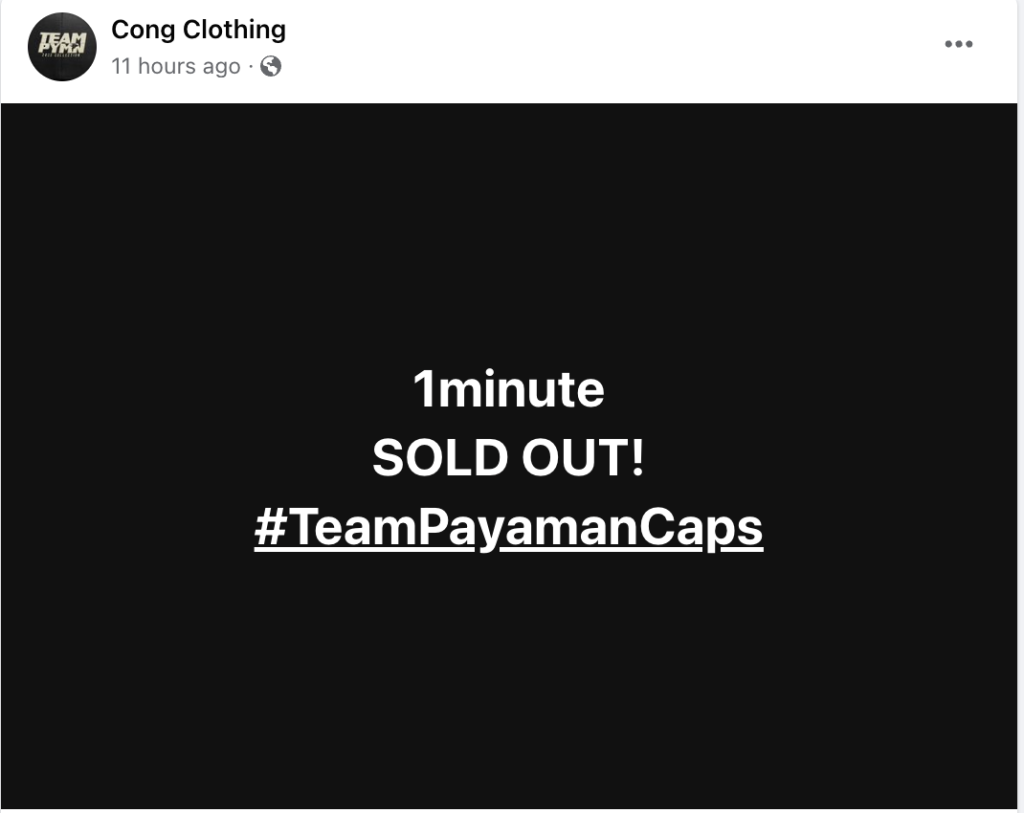 "Special s'ya para sa mga fan na makakabili!" Awi Columna said.
He added that new designs will be released on the next leg of Team Payaman Fair this December 27-30, 2023, at SMX Convention Center.
You're not just paying for the item but also the history, craftsmanship, and the exclusivity of owning a limited edition Cong TV merchandise.
For more updates on restocks and new releases, follow Cong Clothing's official Facebook page.