And just like that, we are almost through the year, which means we are about to reach the most wonderful time of the year, the holiday season!
We all know that the holiday season is also synonymous with family gatherings, reunions, parties, and eating out that you surely do not want to miss.
But this time, stop using the holidays as an excuse to skip your healthy habits. Most of us probably want to enjoy the left and right gatherings but are afraid to gain weight or lose our social batteries after being isolated for a long time.
Don't worry, as we will give you the healthiest ways to enjoy the holiday season without risking your healthy mind and body!
Visit your loved ones
Health does not only revolve around physical wellness but also around one's emotional and mental state.
Aside from other Filipino family traditions during Christmas and New Year, visiting your relatives will surely benefit your mental health, especially for those who frequently experience burnout from school and work commitments.
Spending time with family is healthy for you and your kids' mental and emotional state. It allows an individual to breathe and reconnect with the ones that truly matter to them.
Now that the world is slowly healing from the devastating COVID-19 pandemic, take this holiday season as an opportunity to bond with your loved ones and spend the holidays with them!
Share your blessings
Cliche as it may sound, but sharing your blessings is the true meaning of Christmas. Whether monetary or material items, it does not hurt to share what you have received as a token of gratitude for your blessings.
According to Centerpoint, giving or providing increases one's personal outlook and boosts one's self-worth.
Share your blessings by donating old belongings, feeding stray animals, or extending help to those who need it. No matter how big or small you can give, no money can replace the happiness it may bring to families, especially now that it is the season of giving.
Sanitize
December is the time to have back-to-back Christmas parties, family dinners, and more. But we must not forget that the threat of COVID-19 is still around the corner. Hence, one must not neglect safety precautions on every occasion.
While COVID-19 cases are finally decreasing, it is still important to employ safety health protocols as other diseases might spread through holiday gatherings.
So don't forget to wear your mask and prep your bags with alcohol enough to sanitize belongings, surfaces, and most especially, your hands!
Of course, don't forget to drink your Vitamin C and boost your immune system by eating healthily. This way, your body will surely be ready for extreme Christmas Party games!
Booze healthy drink
Holiday parties will never be complete without yummy food and drinks! Crispy Pata, Fried Chicken, Spaghetti, and Fruit Salad are just some of the mouth-watering Filipino dishes waiting for you this Noche Buena and Media Noche.
And of course, these delicious foods are best paired with the most refreshing drinks, like Luxe Slim's newest Tipsy Goji Berry Drink.
If you are afraid of getting all unwanted "holiday fats" in the coming months, this drink will ease those worries away.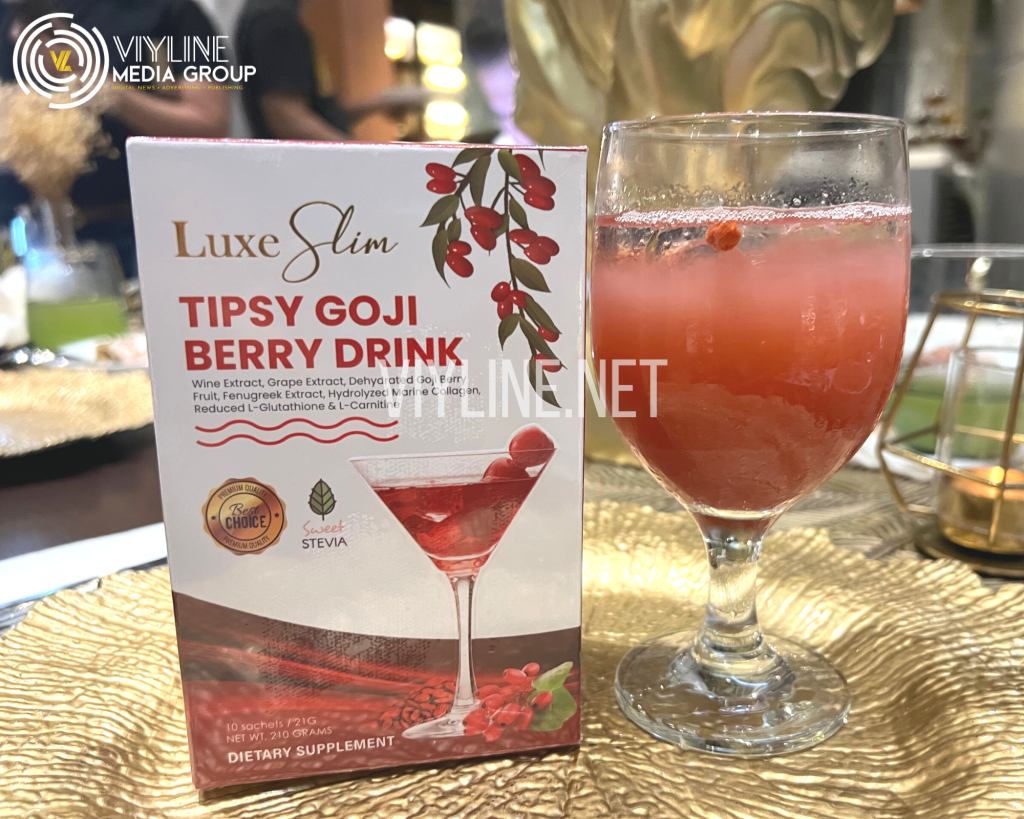 Luxe Slim Tipsy Goji Berry Drink is an all in one party-friendly, healthy and guilt-free beverage. It is the first dietary supplement drink in the market with Goji Berry fruit, making it flavorful and healthy at the same time.
With its cocktail-like taste that gives you a tipsy feeling, this new Luxe Slim flavor can also help relieve stress, reduce anxiety, and promote better sleep.
Ingredients such as Wine Extract, Grape Extract, Dehydrated Goji Berry Fruit, Fenugreek Extract, Hydrolyzed Marine Collagen, and Reduced L-Glutathione & L-Carnitine are packed to produce excellent benefits for your digestive system and overall health.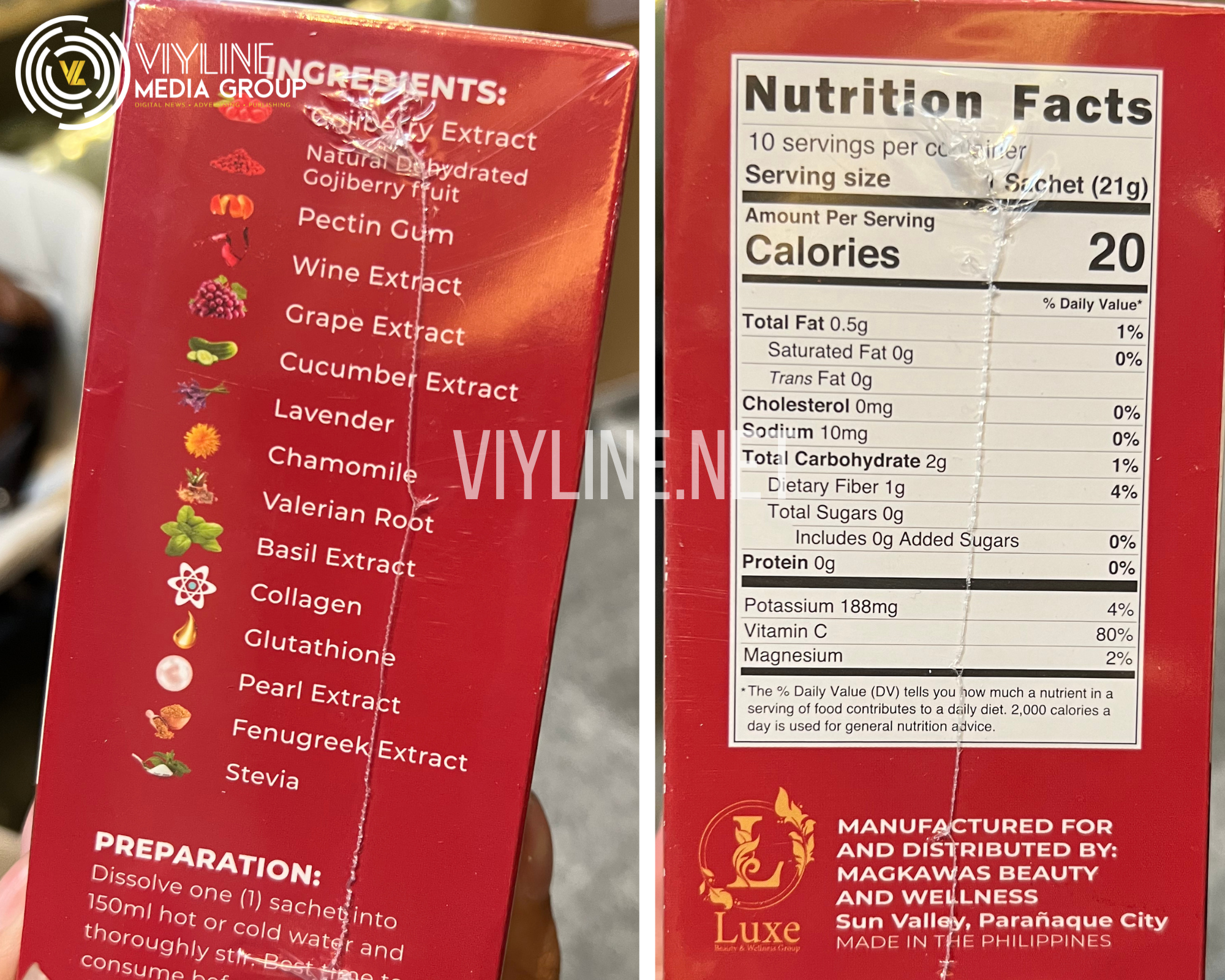 "Ber months is time for parties. If you want to enjoy eating and drinking without worrying about gaining weight or feeling bloated, Luxe Slim Goji Berry Drink is perfect for you!" Luxe Beauty and Wellness Group CEO Anna Magkawas told VIYLine Media Group (VMG).
With Tipsy Goji Berry Drink, you don't need to worry about unwanted holiday fats and keep the party vibe going for only Php 425.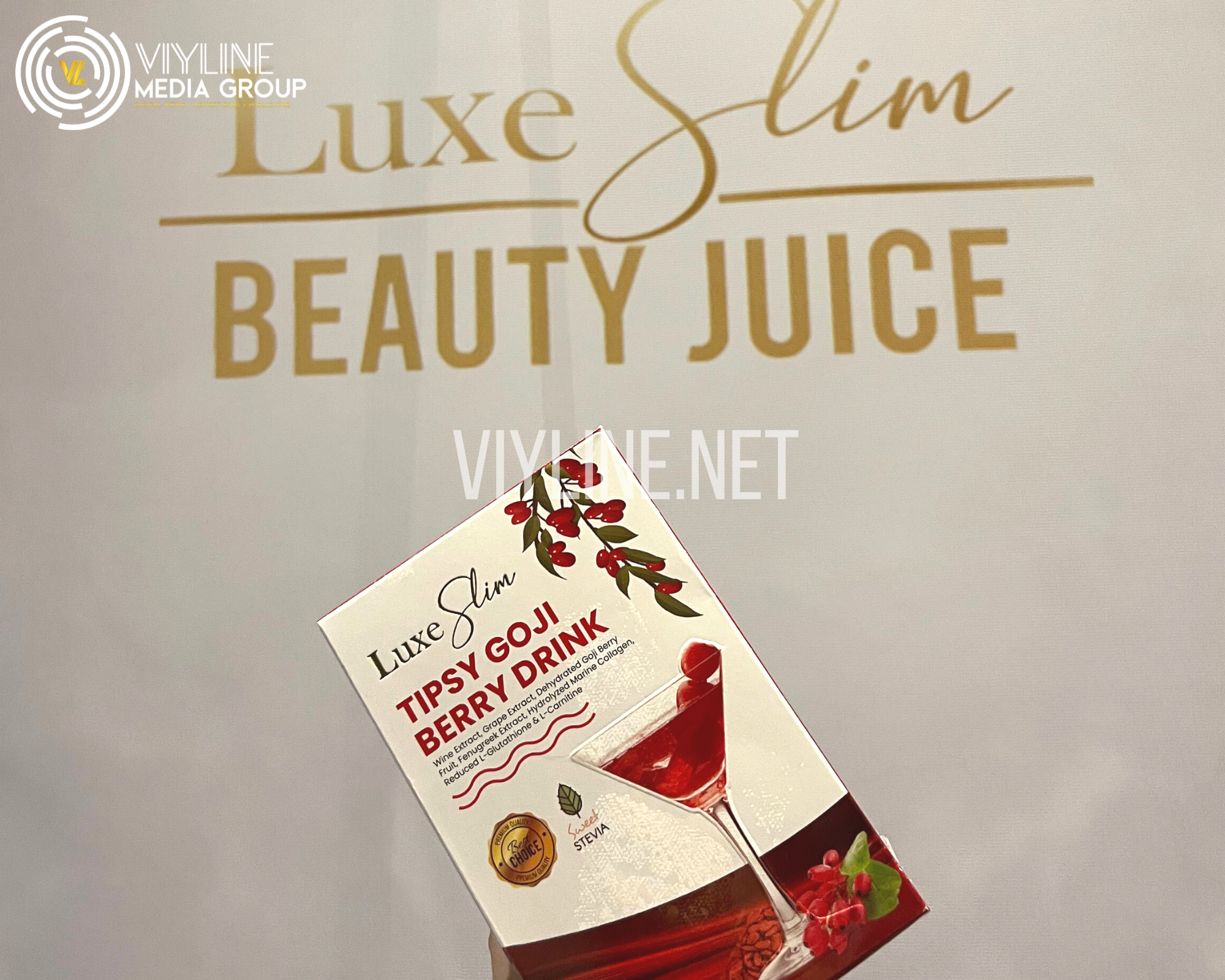 Bottom Line
We are meant to enjoy the holiday season; it is the time of the year when we give thanks and celebrate a fruitful year. Don't spoil the fun of the most wonderful time of the year by ensuring your health is robust! Have a happy and healthy holiday ahead!