VIYLine Cosmetics, a popular name in the beauty industry, has once again captured the hearts of consumers with its best-selling Glimmer BB Loose Powder.
This amazing makeup must-have has led to positive user feedback across social media platforms like Facebook, Instagram, and TikTok.
Glimmer Reviews
VIYLine Cosmetics' Glimmer BB Loose Powder has created a buzz among beauty enthusiasts, prompting them to share their experiences and opinions on social media platforms.
The consensus is clear: this product is a game-changer. Netizens have taken to Facebook, Instagram, and TikTok to express their satisfaction with the Glimmer BB Loose Powder, praising its remarkable features.
Numerous users have commended the product for its exceptional coverage, ability to minimize the appearance of pores and the perfect amount of luminosity to the skin. Glimmer BB Loose Powder has impressed users with its staying power, whether used as a setting powder or as a light foundation.
Chellaimeganocuaresma: "Di ko sigurado kase first time upon applying ng powder sa face. Gusto ko yung consistency n'ya and texture. Oks siya!"
Fridajoylintag: "Ang ganda perfect sa skin ko sakto lang 'di nag-ooverpower. Super bet ko lahat!"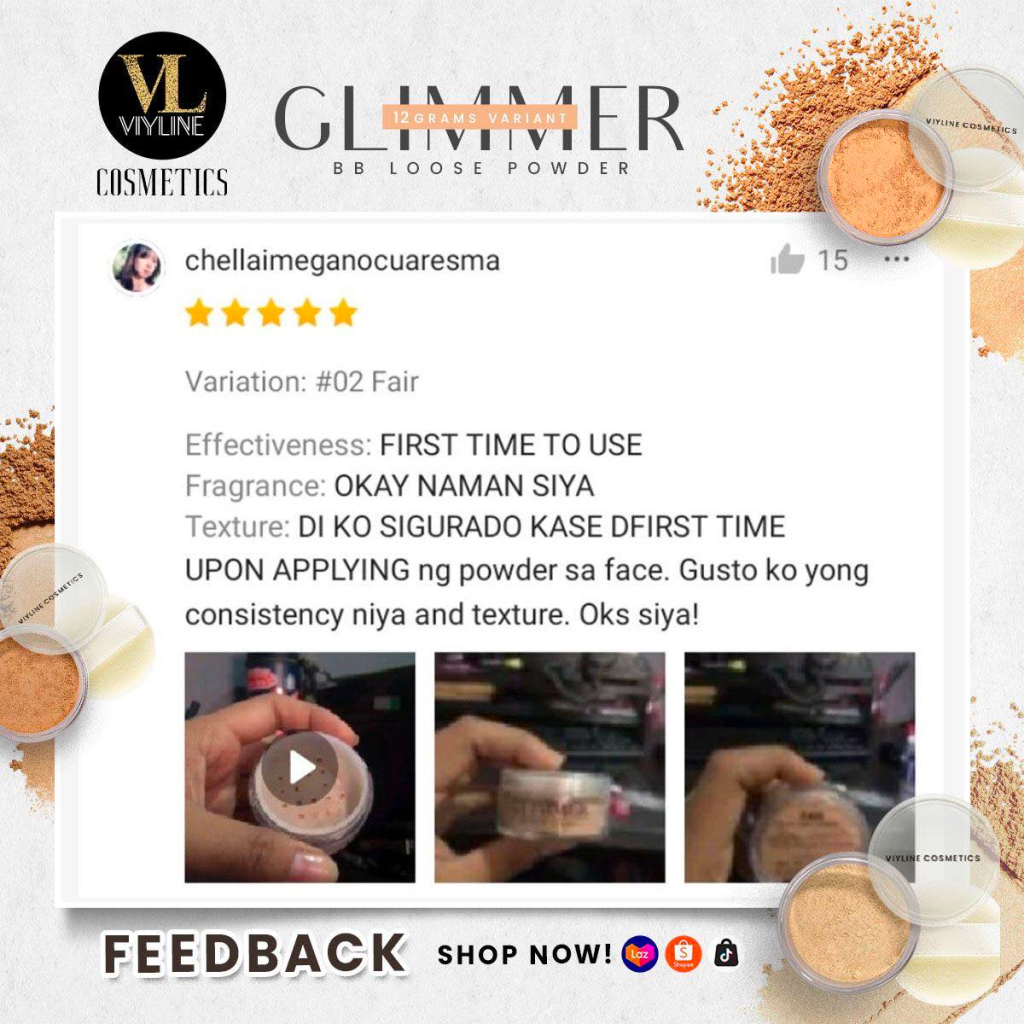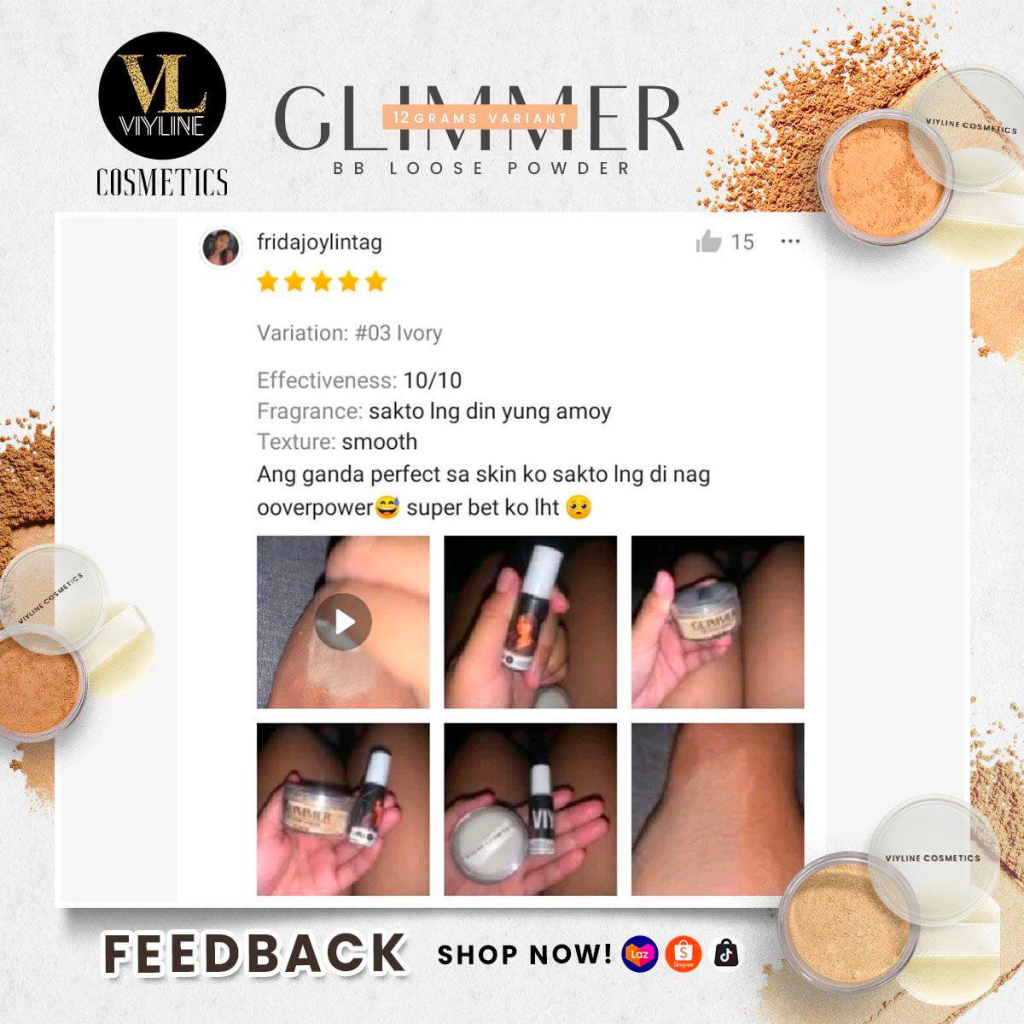 Meanwhile, another set of satisfied customers vouches for another product from the Glimmer collection, the Glimmer Beam.
r*****a: "Super ganda ng glimmer sa face ko hindi s'ya super puti, super like it! Sulit the money. Will buy it again soon!"
Sherilynte: "Totoo ang chismis May pinkish effect parang highlighter din ang ganda!"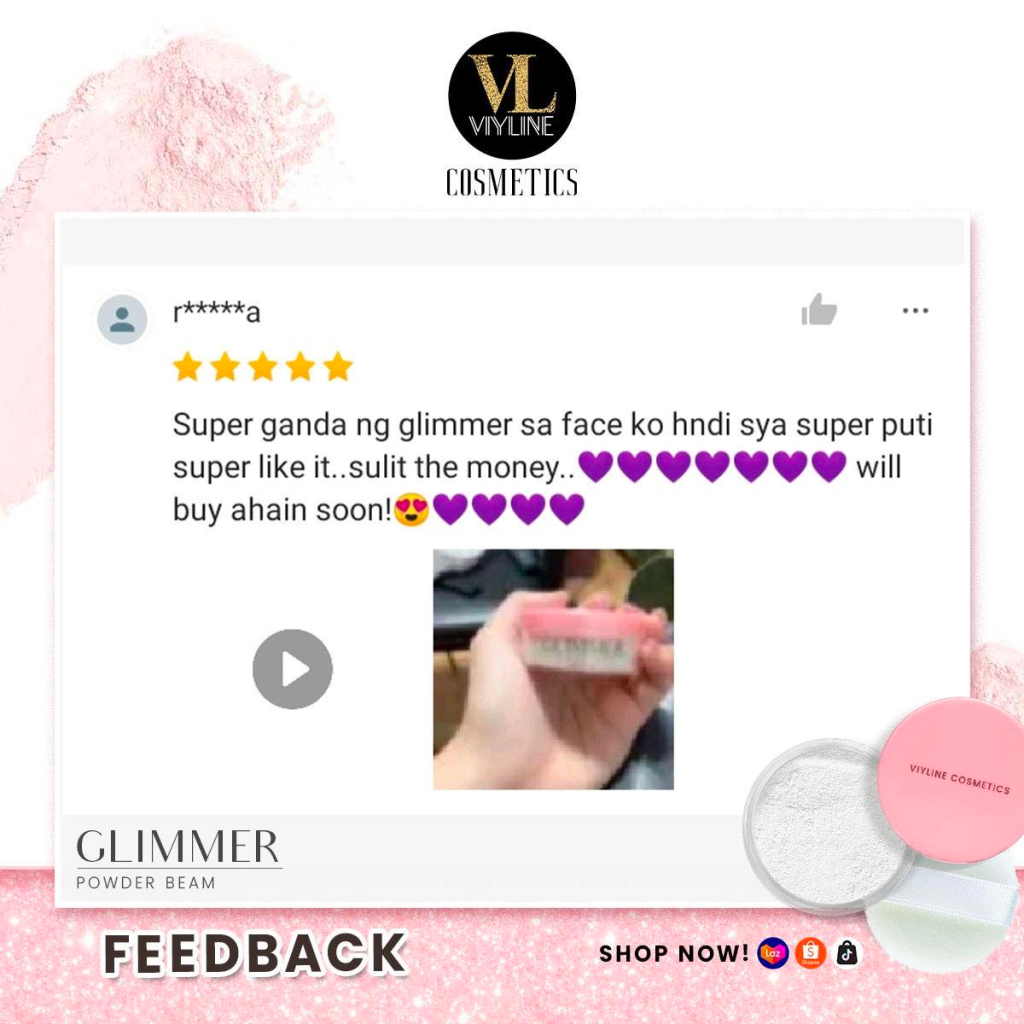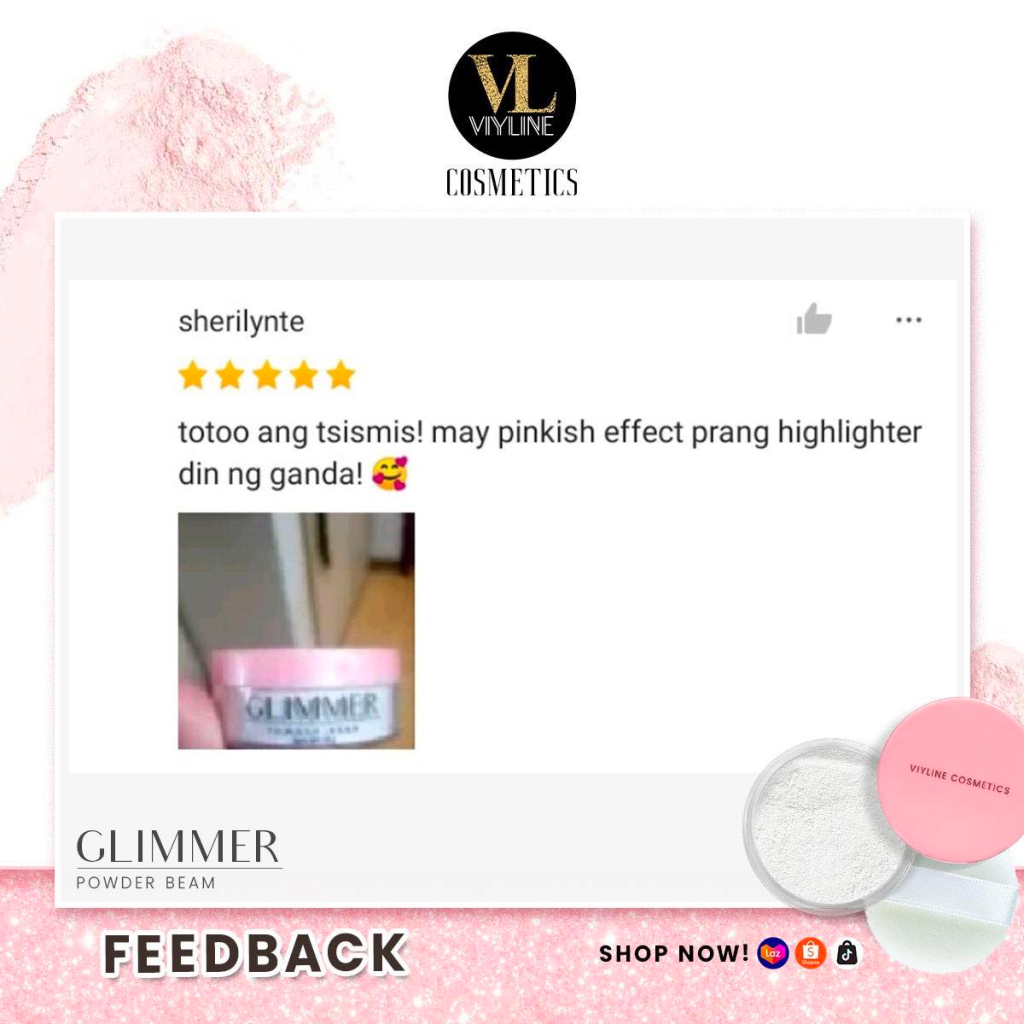 A supporter from TikTok also shared how VIYLine Cosmetics' BB Loose Power leveled up her everyday makeup routine.
Nics_findss: "I love it 'coz it easily mattifies my face. It is easy to blend and has a natural finish!
Comeback is Real
Yes, you read that right!
The ultimate crowd favorite VIYLine Cosmetics' Glimmer BB Loose Powder just got restocked in all shopping platforms, and this is your sign to hoard!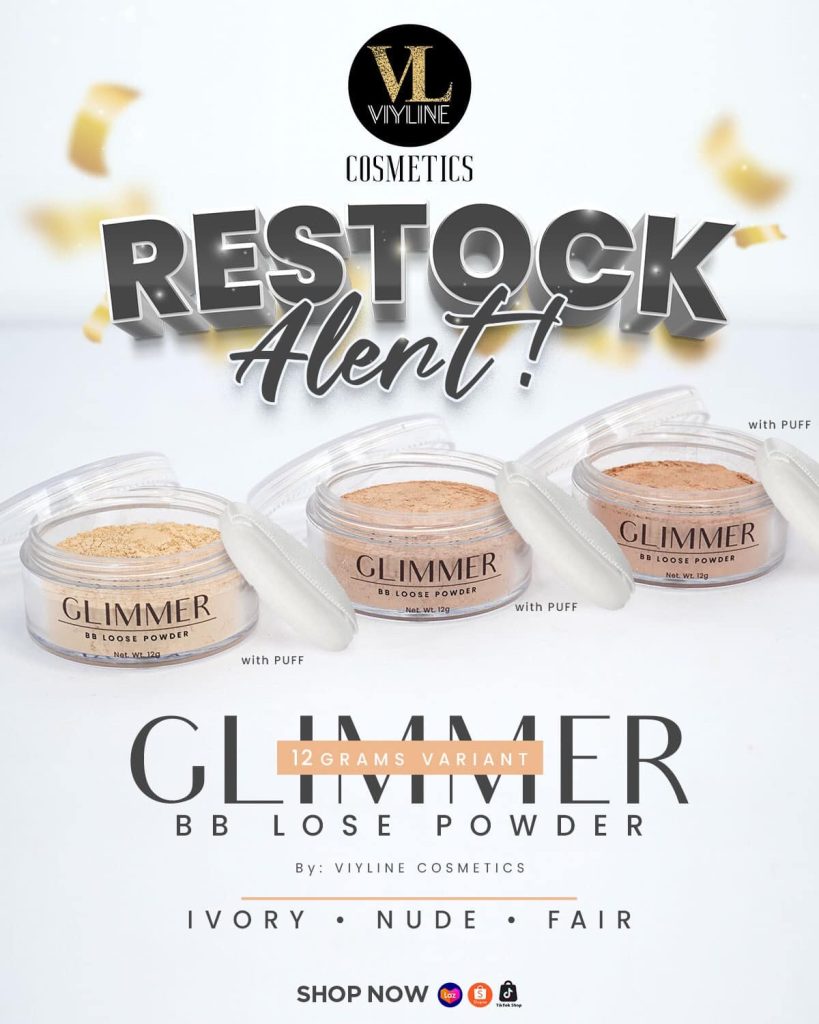 You can now level up your everyday makeup look and simplify your routine only with this product that mattifies, have full coverage, softens and blurs the appearance of pores, has a lightweight formula, SPF 15, and Niacinamide that brightens skin.
Do yourselves a favor and get your hands on VIYLine Cosmetics' Glimmer BB Loose Powder for only PHP155. Available on Shopee, Lazada, and TikTok Shop.