VIYLine Skincare welcomes the year 2023 with a bang! Join its biggest markdown sale yet, on Tuesday, January 10, 2023.
Watch out for VIYLine Skincare's first sale promotion this 2023, as a lot of freebies and discounts are coming your way!
VIYLine Skincare FreeVIY Sale
VIYLine Skincare is not just coming back for discounts but also with back-to-back freebies, as every order is entitled to exciting random freebie items.
Get your virtual shopping carts and wallets ready this January 10; take it as an opportunity to hoard your skincare holy grail products and kick off your self-care resolutions this 2023!
As promised, VIYLine Group of Companies CEO, Viy Cortez, showers her supporters with nothing but the best deals you can score this 1.10 sale.
Diamond Glow Kit + 1 Diamond Glow Lotion OR Ivory Instant White Lotion – PHP 449
Diamond Glow Kit + 1 Kojic Acid Soap OR Peeling Soap – PHP 359
Diamond Glow Lotion + Ivory Instant White Lotion – PHP 349
1 Diamond Glow Lotion OR Ivory Instant White Lotion + 1 Kojic Acid Soap OR Peeling Soap – PHP 199
1 Kojic Acid Soap + 1 Peeling Soap – PHP 130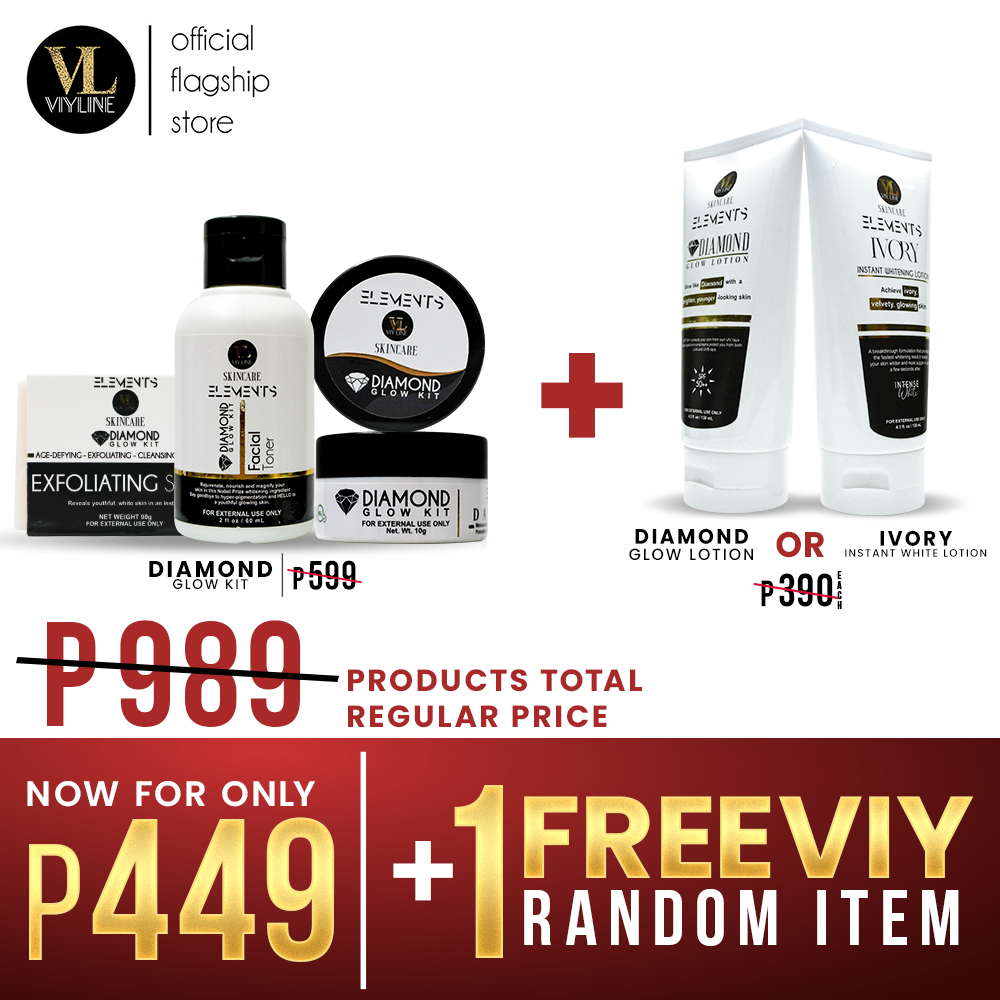 Every order is entitled to 1 FREEVIY RANDOM ITEM, which gives you a chance to score more than what you paid. Get a chance to score freebie items from VIYLine Cosmetics, VIYLine Skincare, or even Viy Cortez and Cong TV's pre-loved clothes, shoes, perfume, and more!
Budol is Real!
By budol, we only meant you could have the guarantee of scoring, not just the best skincare products but also free items that you'll surely love.
This 1.10 sale, let's all prepare ourselves to take advantage of the ultimate price drop sale brought to you by VIYLine Skincare.
Stay tuned to all announcements by following VIYLine Skincare's official Facebook, Instagram, TikTok, Shopee, and Lazada platforms so you won't miss anything.
Disclaimer: Please be guided that the 1.10 FREEVIY sale will ONLY occur on VIYLine's Official Shopping Platforms (Shopee, Lazada, TikTok Shop) and nowhere else.