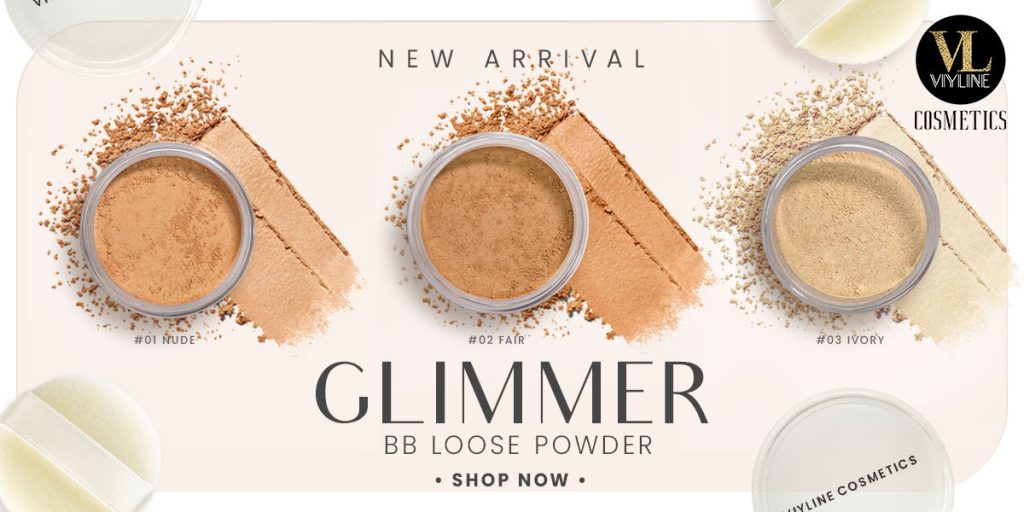 Last November 11, VIYLine Cosmetics released a wide range of product selections, and one of the items that the crowd loved was the Glimmer Bb Loose Powder.
During the release, the Glimmer BB Loose Powder became an instant crowd-favorite as it went out of stock during the first two hours of release! Whoa!
This coming 12.12 Decemberific FREEVIYS Sale, brace yourselves as the best-selling loose powder in town is set to have a BIGGER and BETTER comeback!
BB = Bigger and Better!
Of all the new products that VIYLine Cosmetics released last 11.11, we can't deny that the most raved item is the Glimmer BB Loose Powder. No wonder why it was the first product to go out of hand during the successful 11.11 Super Mega Sale.
Viy Cortez's first-ever loose powder provides a lightweight formula and a natural finish to emphasize your beauty. It also caters to different skin tones and promotes inclusivity for all genders.
With its three flattering shades (Ivory, Fair, and Nude), there is surely one that will suit your skin tone and the facial features you want to brighten and emphasize.
And because these babies are selling like hotcakes, Viy Cortez would love to add up the Christmas Spirit by launching BIGGER sizes of this crowd-claimed holy grail product.
You can now have your favorite Glimmer BB Loose Powder in 18 grams and 30 grams variants! The sizing is perfectly designed for different usage, occasions, age, gender, and of course, the budget you have this coming 12.12 sale.
Get Yours Now
You've read enough so take this as a sign to get yourself a real deal this holiday season. Get your Glimmer BB Loose Powder for as low as Php 189 for 30 grams and Php 169 for 18 grams!
Head on to the official Shopee, Lazada, at TikTok Shop accounts of VIYLine Cosmetics, so you will get the announcement once the product is back in stock. Don't forget to follow VIYLine Cosmetics' official Facebook pages so you won't miss any announcements.