VIYLine Cosmetics just dropped its biggest announcement yet, one of which is the release of the VIYLine Cosmetics' Hair Styling Stick!
Wanna know the edge of VIYLine's first hair product among other brands in the market? Keep reading to learn more about this item that will surely land a spot in your "kikay kit must-haves!"
Your new hair bestie
VIYLine Cosmetics is known for its affordable yet high-quality makeup products. But this time, Viy Cortez stepped up her game with the new Hair Styling Stick.
VIYLine Cosmetics' first hair product aims to help hairstyle-conscious peeps out there with annoying frizzy baby hairs, a.k.a "tutchang," and other hairstyling-related problems.
The product is proven to help tame baby hairs and flyaways and gives hairstyles texture and definition. It is also easy to apply, leaving your hair smooth and frizz-free!
And did we mention that it is also made out of organic ingredients? Aloe vera extract, argan oil, and sunflower are all present! Achieve your 'no frizz, just fleek' look with VIYLine Cosmetics' Hair Styling Stick.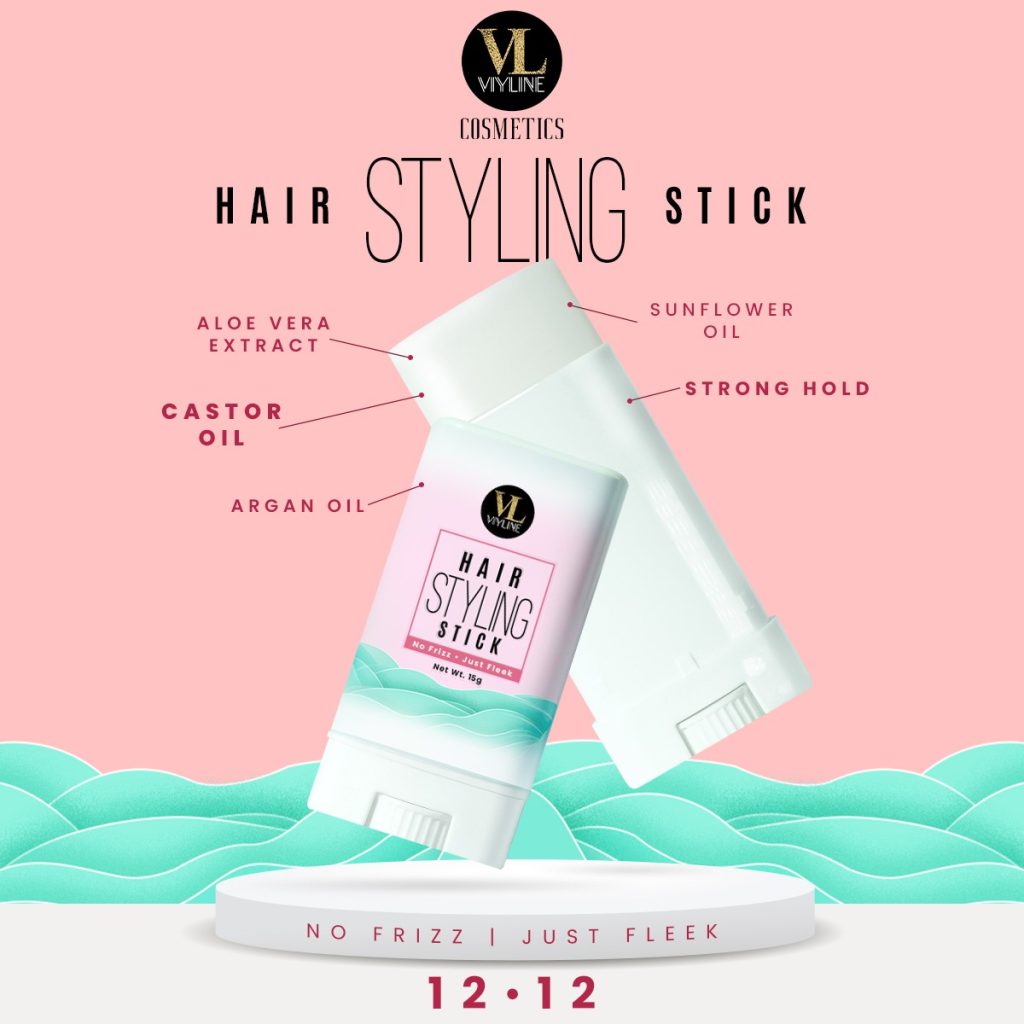 See you on 12.12
You wouldn't want to miss out on this new promising product, right? This is your sign to add VIYLine Cosmetics' Hair Styling Stick to your online shopping carts and check out this 12.12 Decemberific Sale.
Get your latest hair care holy grail for only Php 145, and wait for more exciting announcements from VIYLine Cosmetics!
Check out the new Hair Styling Stick on 12.12 Decemberific FREEVIYS Sale and get one random VIYLine Cosmetics or VIYLine Skincare product for FREE! Plus, a chance to win "Spin the Wheel" prizes! Yay!
Follow VIYLine Cosmetics' official Tiktok, Lazada, Shopee, and Facebook pages so you won't miss out on the great deals and surprises!