Another top-trending product has landed in the VIYLine store. Sereese Beauty's Milky Boost Instant Whitening Whipped Scrub is now joining Viy Cortez's long list of trusted high-quality and effective health, wellness, and beauty products.
Starting today, August 8, 2022, the TikTok-famous whitening scrub will be available at VIYLine's official Shopee, Lazada, and TikTok shop. For only Php 250, you get 250 grams of face and body scrub that guarantees results in no time.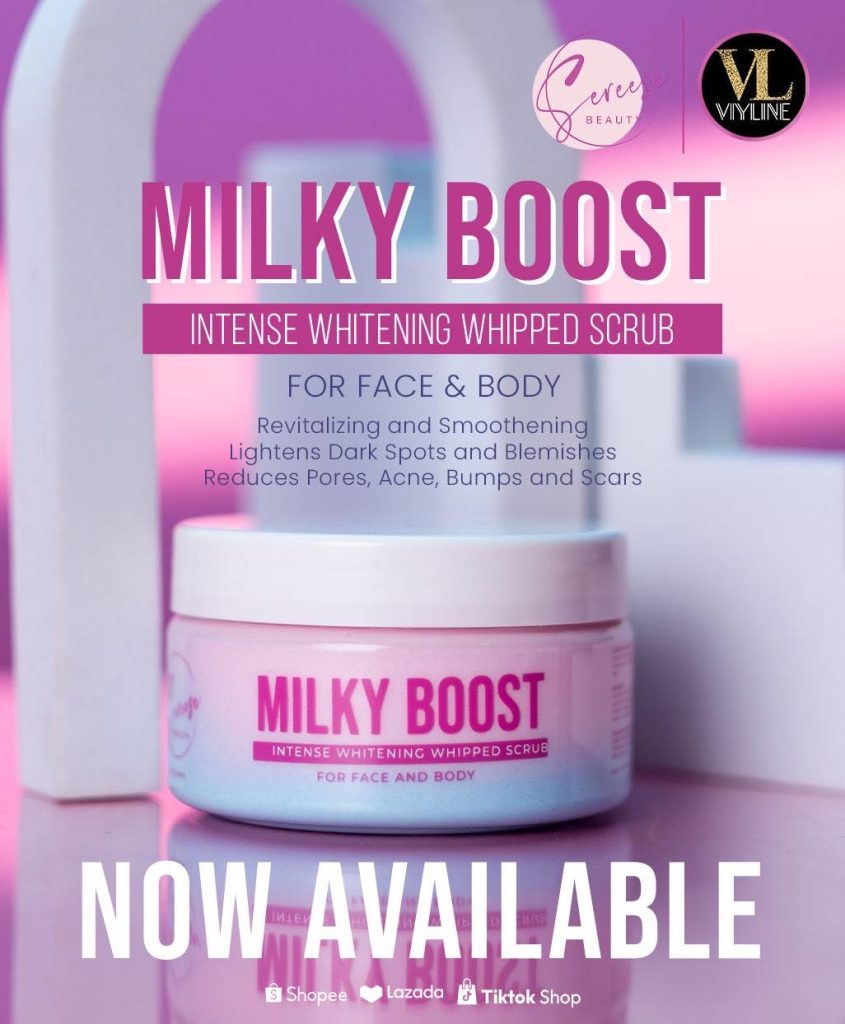 Join VIYLine Media Group (VMG) and discover why this beauty product should be your next "budol-worthy" purchase. 
What is Sereese Beauty Milky Boost Instant Whitening Whipped Scrub?
This viral face and body scrub is a product of the skincare line of YouTube content creator and influencer Reese Tayag-Regua.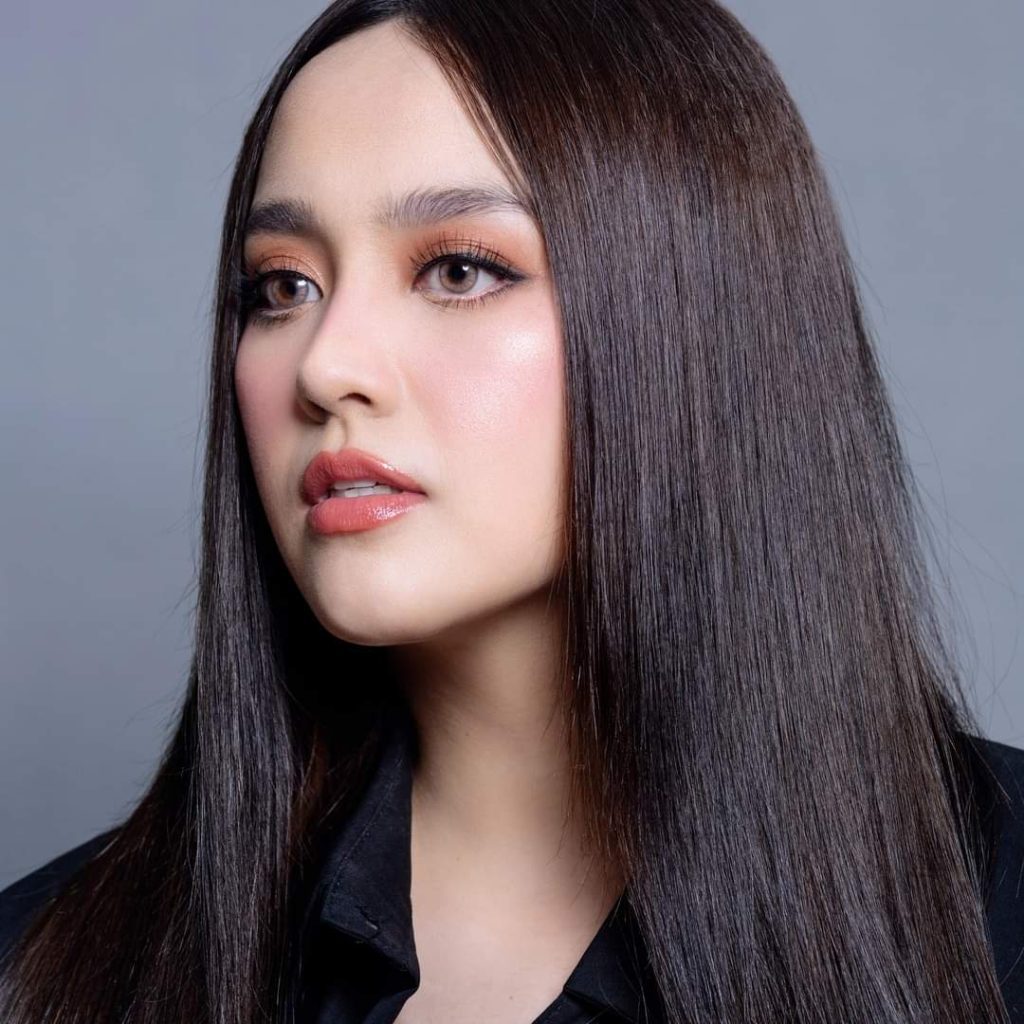 While it was only released to the market last month, Sereese Beauty Milky Boost has captured the hearts of consumers due to its aesthetic look and skincare benefits.
Famous for its two-tone pink and blue ice cream-like color, texture, and scent, the Milky Boost whitening scrub takes pride in not just one but nine powerful ingredients known for providing healthy and glowing skin, such as:
Niacinamide
Glutathione
Alpha Arbutin
Sodium Lactate
Tomato Extract
Papaya Fruit Extract
Tranexamic Acid
Cucumber Extract
Oat Extract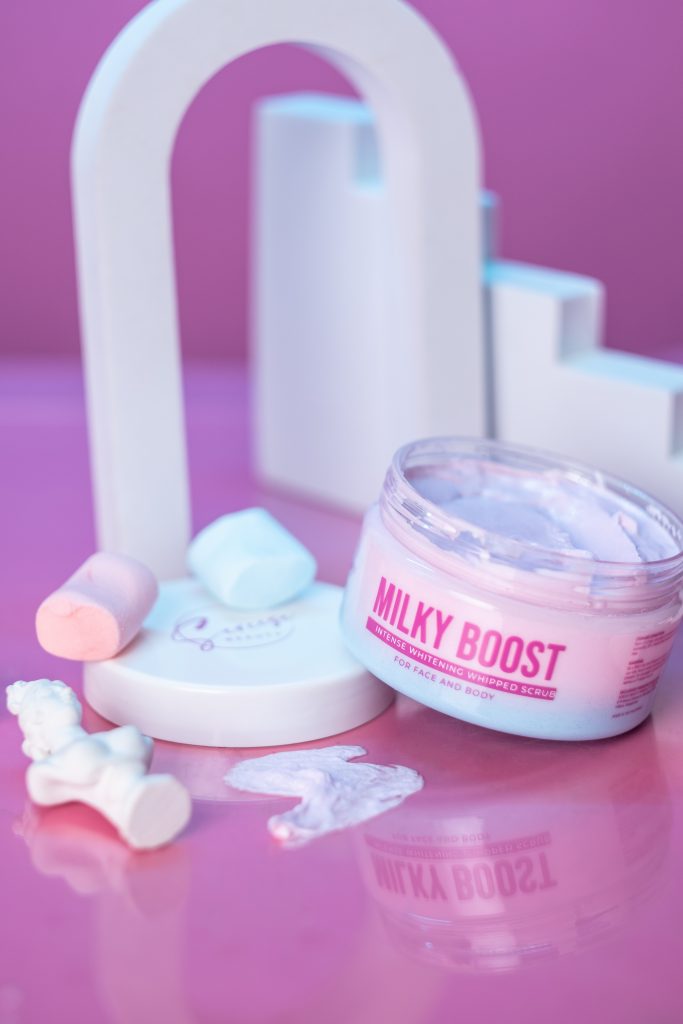 In an Instagram post, Sereese Beauty CEO proudly shared that the Milky Boost scrub is infused with the "finest micro-beads" made from all-natural ingredients.
"Meaning hindi po sya synthetic or plastic. Itong factor na 'to importanteng malaman nyo bago kayo bumili ng scrub, dahil plastic micro beads are very bad, not just sa ating skin but for the environment also," the 26 year-old girl boss explained. 
Benefits of Sereese Beauty Milky Boost Scrub?
Aside from having fairer and whiter skin, this TikTok-famous scrub not only promises skin-whitening but also promotes well-nourished, moisturized, smoother, and glowing skin.
The micro-beads mildly exfoliate the skin by removing dead skin, repairing dry and damaged skin, and also help reduce acne, bumps, and scars.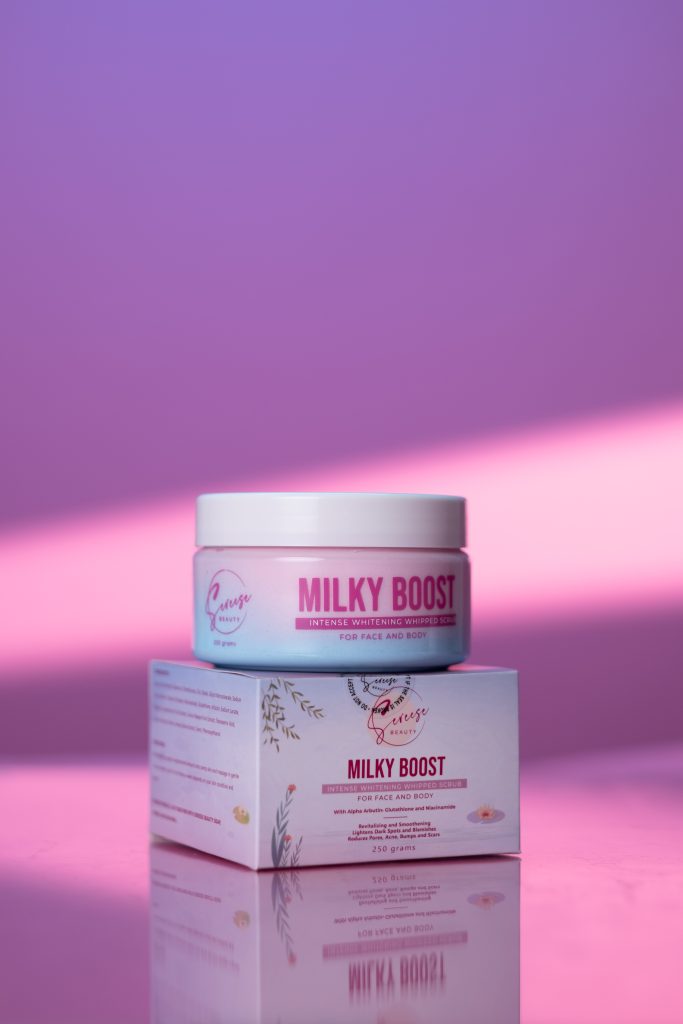 After cleansing your face or body, apply an ample amount onto damp skin, massage the whipped scrub in a circular motion and leave it on for 5 minutes or more. You can use it 3 to 4 times weekly to see instant and satisfying results.
How to order?
Head on to VIYLine's official Shopee, Lazada, and TikTok store. You may drop by at VIYLine Main Office's showroom at Block 20 Lot 60, San Agustin Road, San Agustin Village, Brgy. San Francisco, Biñan City, Laguna from Mondays to Saturdays, 8am to 5pm.
Don't forget to follow Sereese Beauty Milky Boost by VIYLine's official Facebook page to get the latest update and promos on this yet another "budol-worthy" product.