A new collaboration is born! Viy Cortez is partnering with Anna Magkawas's LuxeSlim, a dietary and beauty drink brand in the Philippines.
The summer season is about to end, but it's never too late to start a healthier lifestyle and achieve that #BodyGoals. LuxeSlim and VIYLine's new and exciting partnership will indeed become the latest talk of the town, especially for those who want to start their fitness journey without breaking the bank.
Yes, you read that right! LuxeSlim by VIYLine is finally here! Today marks the official launch of the products on VIYLine's official Shopee and Lazada stores.
Join the VIYLine Media Group (VMG) as we show you why this product is worth including in your balik alindog program.
VIYLine x LuxeSlim
A match made in heaven, isn't it?
Who would've thought that VIYLine would soon be a one-stop shop for all your self-care needs? May it be cosmetics, perfume, skincare items, and health drinks, name it, and VIYLine has it in store!
Last May 3, Viy Cortez and Anna Magkawas officially sealed the deal. The VIYLine Group of Companies CEO signed a contract with Anna Magkawas' LuxeSlim at Illo's Restaurant.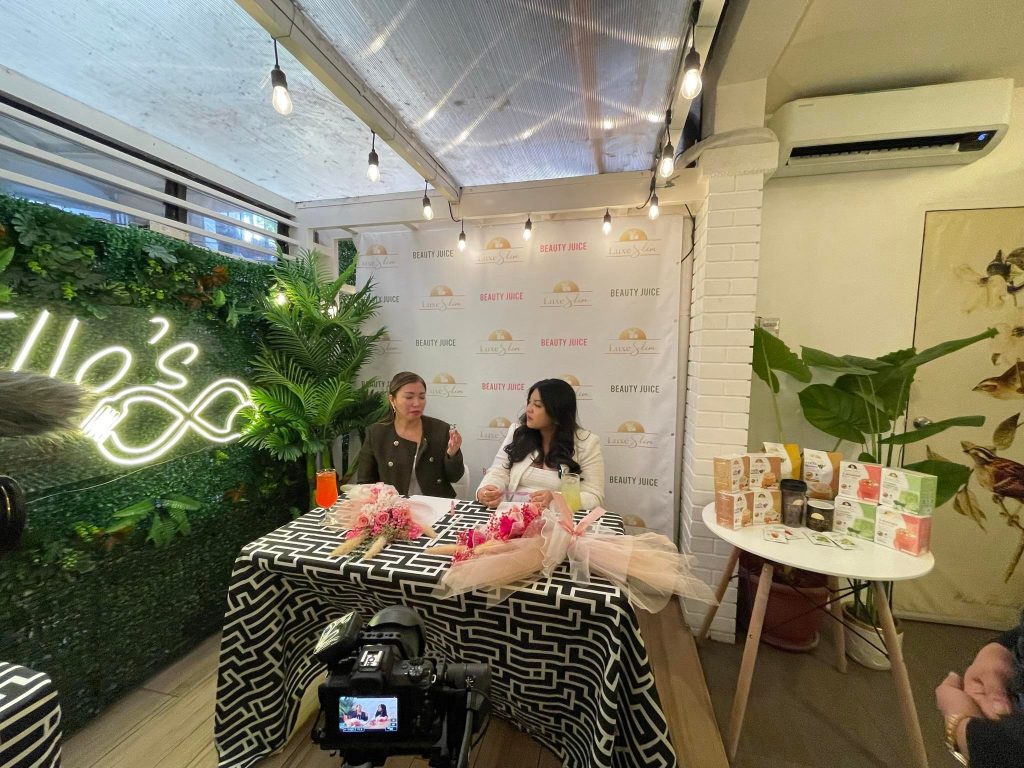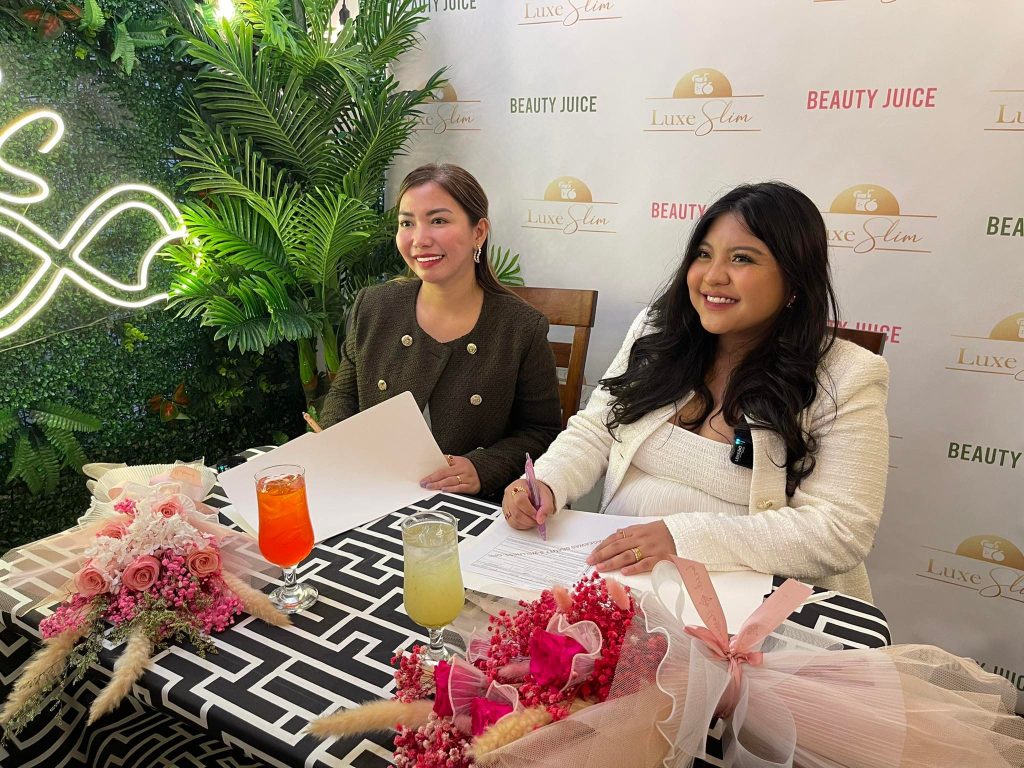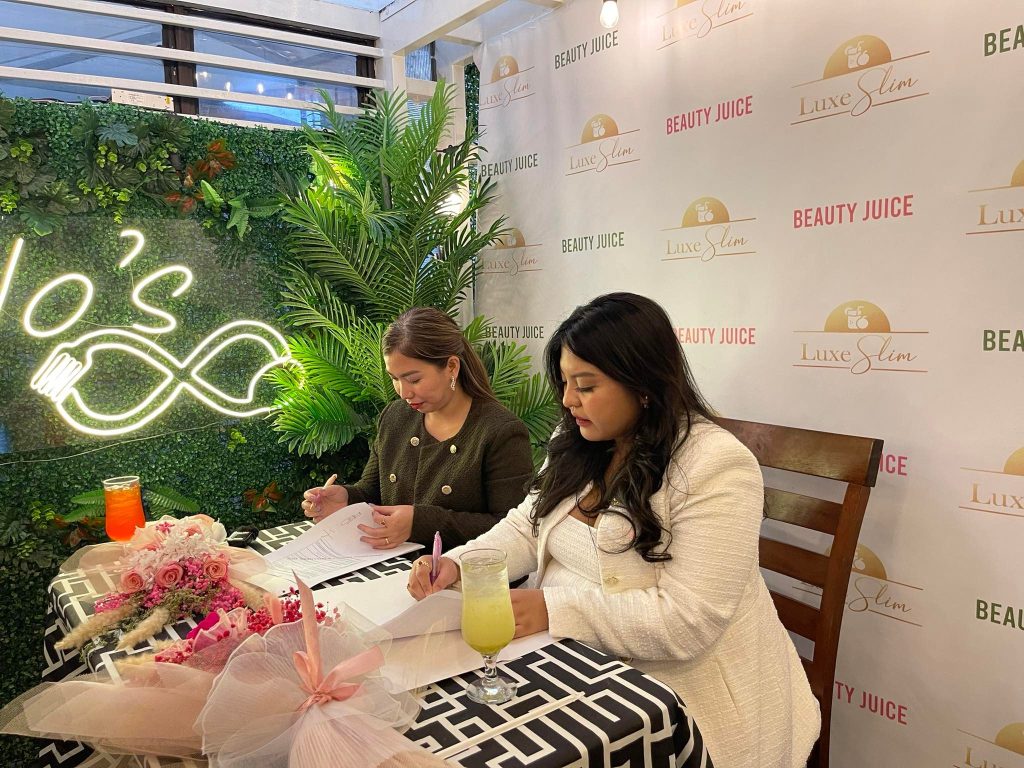 This partnership will surely hit the trend as a healthier and fit body is always in!
In a Facebook post, the 25-year-old YouTube content creator officially announced her partnership with LuxeSlim by Anna Magkawas.
"Isa nanamang TRENDING na produkto ang nasa VIYLINE! Handang handa na ako sa balik alindog pagkapanganak!" Viy wrote.
"Gusto mo ba mabawasan ng timbang? Sabi ng mga user ng LuxeSlim mawawalan ka daw ng gana pag uminom ka neto. Available na ang Luxe Slim by VIYLine sa Shopee at Lazada," she added.
Flavorful fitness journey
Getting back in shape doesn't have to be a dull and unpleasant experience. Instead of enduring tasteless food, make your diet more exciting with LuxeSlim's variety of flavors.
The dietary supplement not only offers one, not two but four flavors to satisfy your cravings while staying healthy. Such flavors include Four Seasons, Caffe Macchiato, Caffe Turmerico, and Cucumber & Dalandan.
Each flavor has different benefits such as appetite suppressant, antioxidant, fat burning, weight loss promotion, and other skin-friendly benefits.
Who said having a slim and fit body is just for the summer season? You can finally achieve your #BodyandSkinGoals all year round for only PHP380 to PHP395.
You did not just glow up, but you also had a good time enjoying your drink! Get that Luxe Slim glow. Try it yourself and see the difference!

Make sure to get yours now by checking out VIYLine's Official Shopee and Lazada stores. Add to cart na!