In a world where prioritizing self-care is slowly normalized, one should never take hair care for granted. As cliche, as it may sound, the hair is indeed the crowning glory that keeps our overall look and personality on point.
VIYLine Cosmetics introduces its first hair care product that aims to help ladies and men of all ages restore their hair's natural moisture and freshness amidst the humidity in the Philippines.
Presenting Hair Conditioning Spray by VIYLine Cosmetics – a new must-have hair care product that surely deserves a spot in your daily self-care essentials.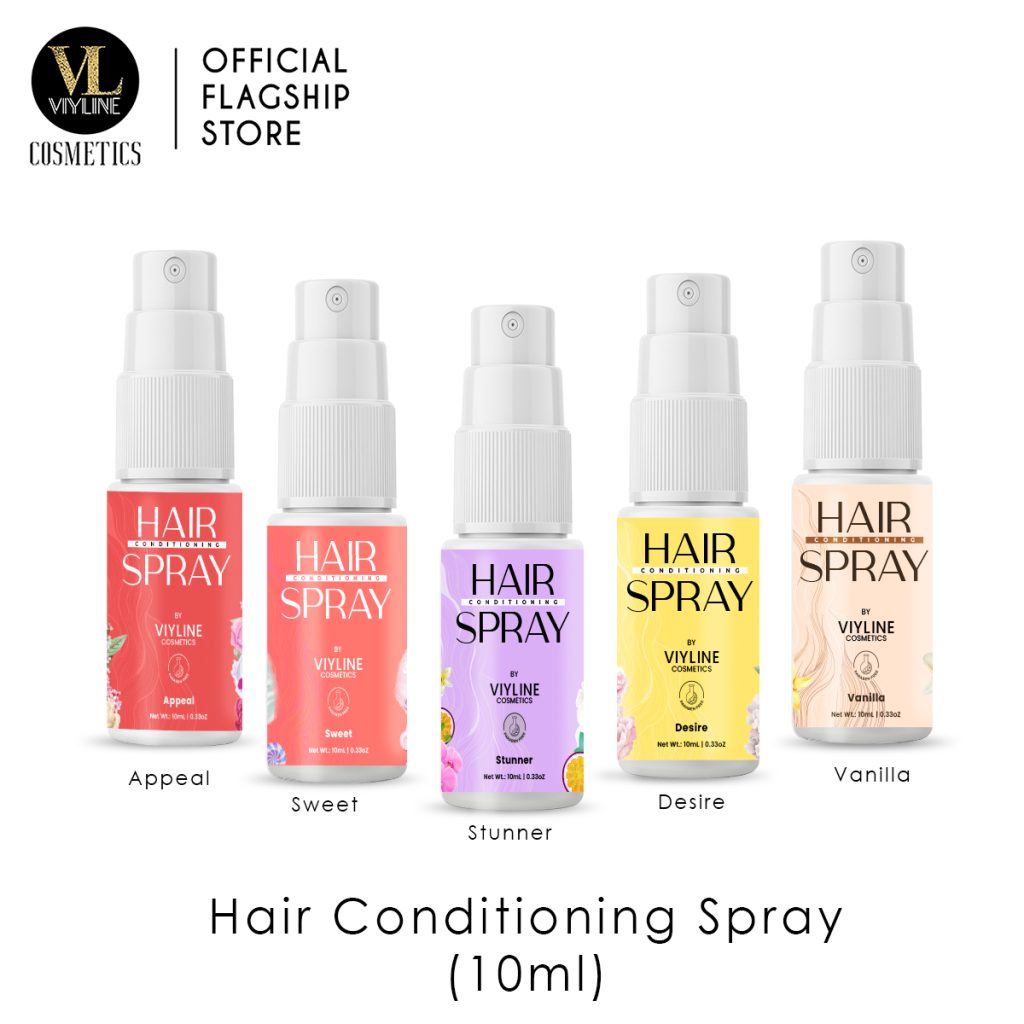 Hair Conditioning Spray
Gone are the days when shampoo and conditioner are enough to maintain your beautiful locks. With the kind of weather in the country, it is a must to include extra protection to keep your hair fresh and moisturized all day.
That is why Viy Cortez offered a new essential product to give your hair the instant hydration it needs.
A hair conditioning spray is a leave-on product that aims to reintroduce moisture to your tresses. It keeps your strands healthy and shiny and helps keep the hair smelling fresh and irresistible despite sweat and pollution.
If you suffer from dry, dull, and frizzy hair, VIYLine Cosmetics' Hair Conditioning Spray will definitely quench those thirsty stands and hydrate your hair in a jiffy!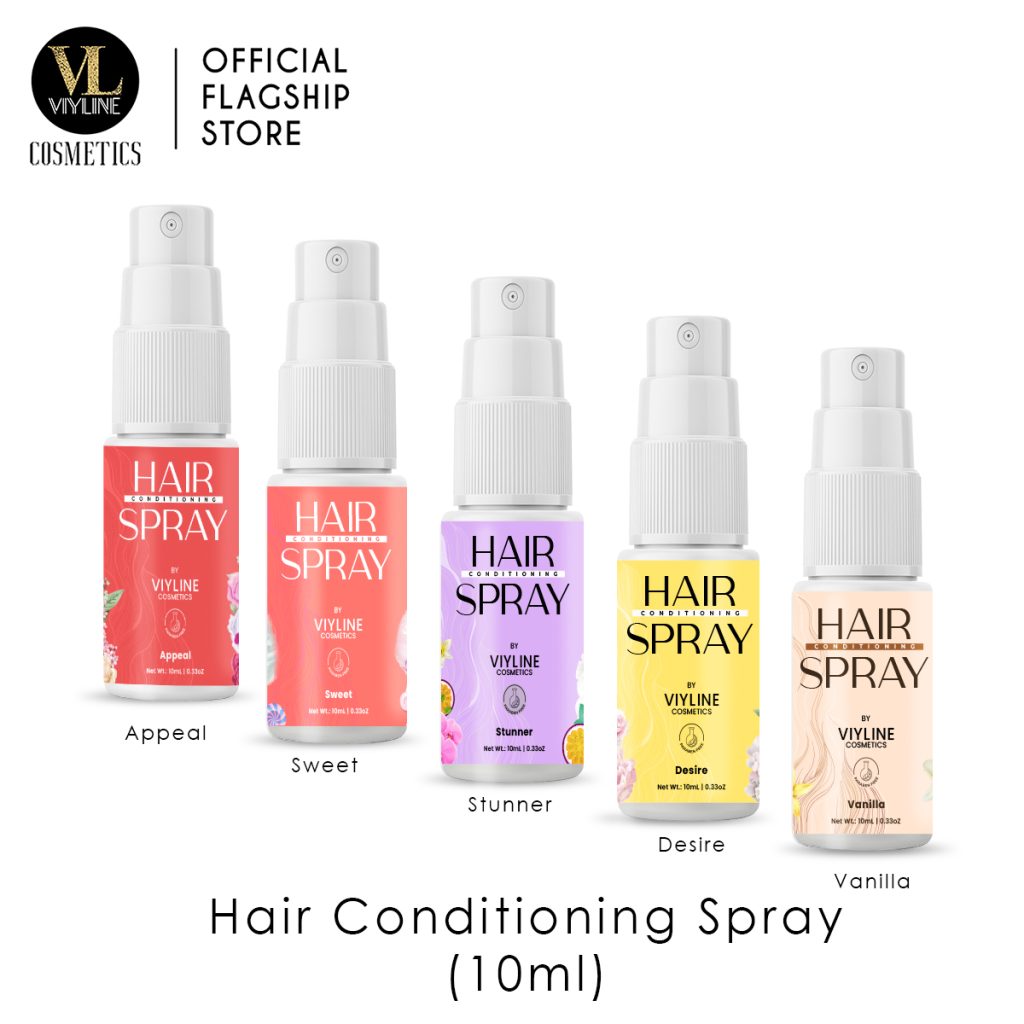 It is packed with premium hair care ingredients such as Aloe Vera Leaf Extract, Hydrolyzed Collagen, Hydrolyzed Keratin, Sweet Almond Oil, Vitamin E, Lactic Acid, and Rosa Damascena Flower Water.
These powerhouse components help reduce oil production, increase hair elasticity, lock in moisture, smoothen frizz, and more.
Available in 5 scents
Viy Cortez's new hair essential is available in five irresistible scents that suit your mood and personality. Get ready to turn heads with these five gentle yet long-lasting fragrances:
Vanilla – seductive, warm vanilla with a hint of sultry musk.
Stunner – a combination of airy and sweet scents that gives a glamorous smell that lingers.
Sweet – this flirty and floral fragrance offers a sweet yet sexy vibe.
Desire – fruity with a slightly floral note that is super enticing and resh at the same time.
Appeal – get a luscious burst of berries, candies, and vanilla in one spray.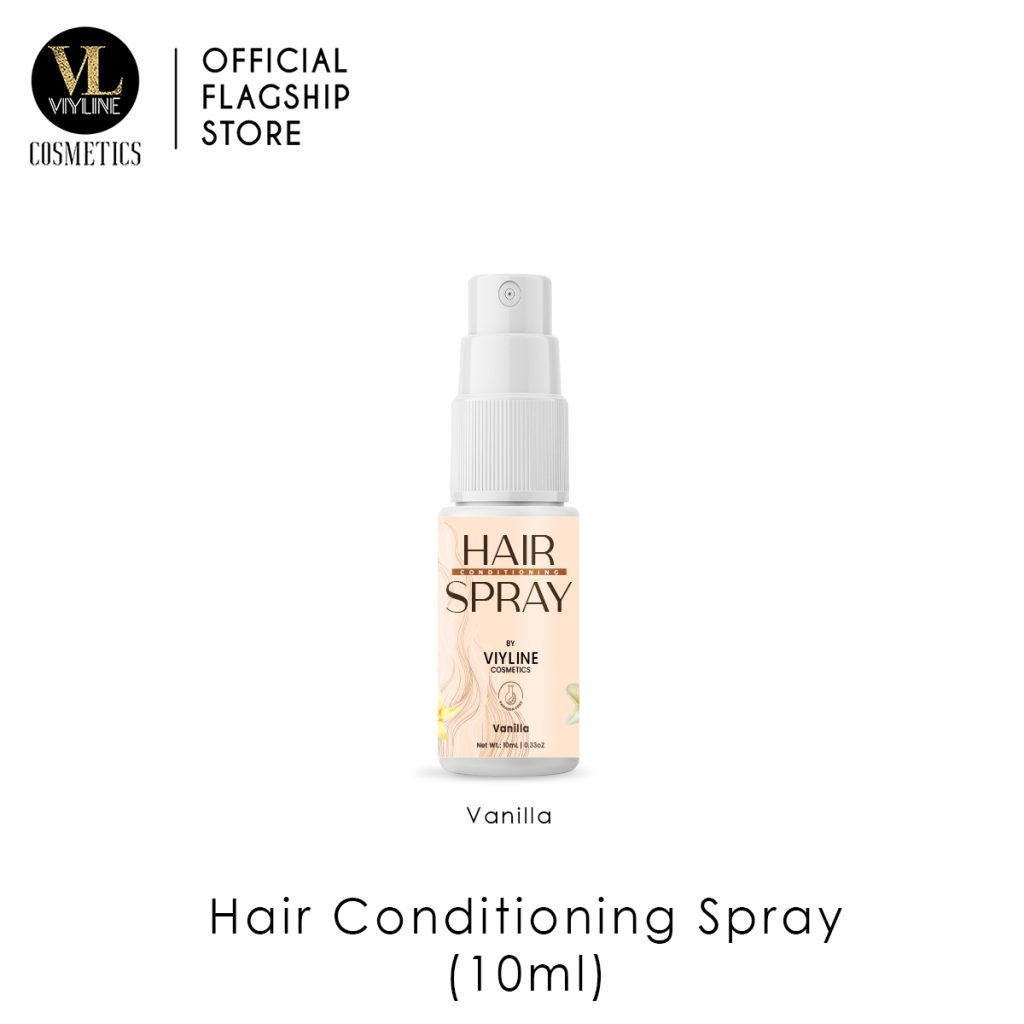 How to use?
After washing and drying your hair with a towel, spray an ample amount of VIYLine Cosmetics Hair Conditioning Spray all over your tresses while avoiding the scalp. For even distribution, brush your hair before blow drying, air drying, or styling your locks.
Make sure to shake the bottle before every use to ensure all ingredients are mixed well. You may use it as often as needed, depending on your hair's condition and moisture level.
Remember to keep your Hair Conditioning Spray at room temperature and avoid direct sunlight and heat exposure.
Get yours now!
You've read enough, and now is the time to give your tresses much-needed care. Get the first dibs at VIYLine Cosmetics' Hair Conditioning Spray for only Php 55! Give your crowning glory the shine and moisture it deserves for a very affordable price!
Your new hair bestie is now available at VIYLine's official online shopping platforms via Lazada, Shopee, and TikTok Shop. You may also visit VIYLine Showroom at Block 20 Lot 6 San Agustin Road, San Agustin Village, Brgy. San Francisco, Biñan City, Laguna.