Nothing beats ending your day with a clean and fresh face, away from all the dirt and gunk build-up that could lead to skin problems. Take your skincare game to the next level with VIYLine Skincare's all-new Foaming Cleanser Facial Wash. 
This Viy Cortez-approved facial cleanser will help you achieve the young, healthy, glowing skin you've always dreamed of.
Multiple skin benefits
This newest addition to VIYLine Skincare's high-quality beauty products is a total game-changer as it cleanses your face and provides multiple skincare benefits. 
The new Foaming Cleanser Facial Wash features a refreshing foaming gel action that is gentle on the skin. It is also suitable for all skin types and will surely keep your skin hydrated after continuous use.
It is packed with high-quality ingredients to make your face washing healthy and enjoyable at the same time.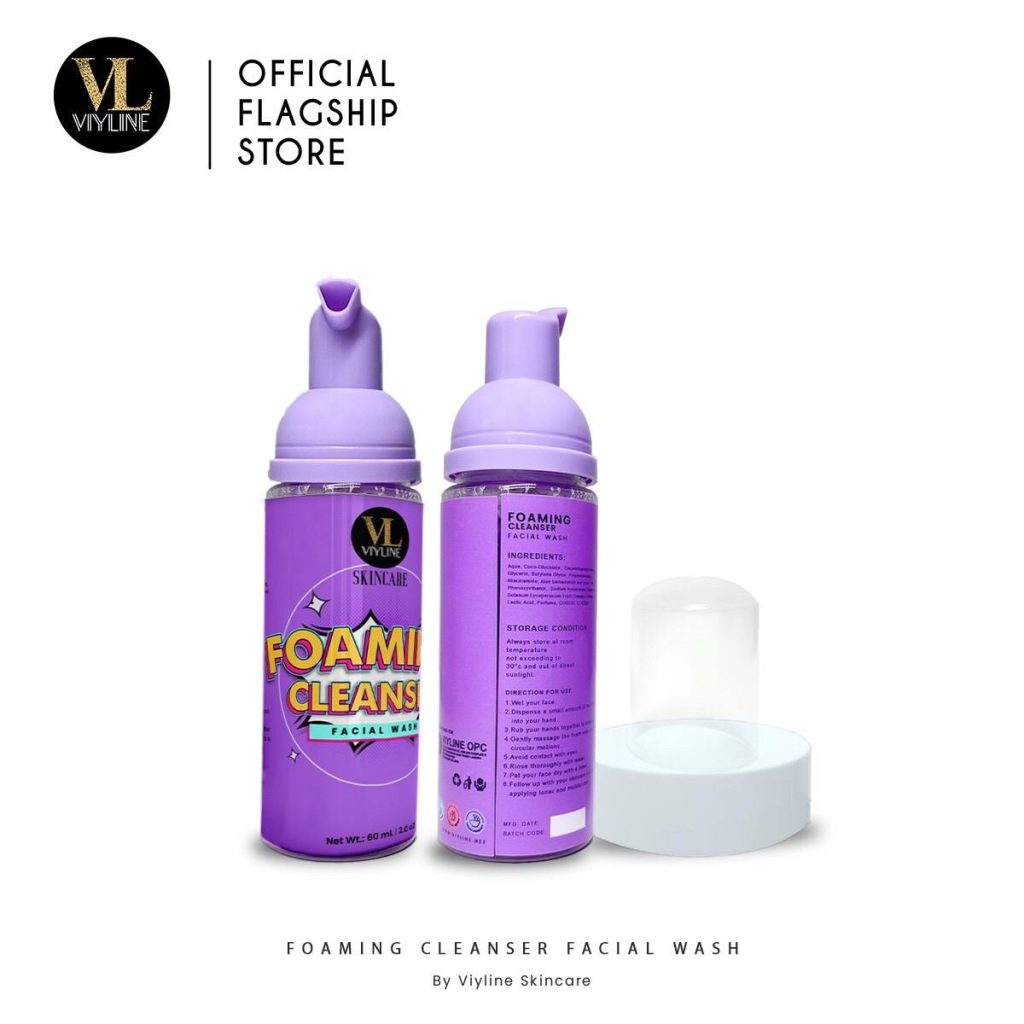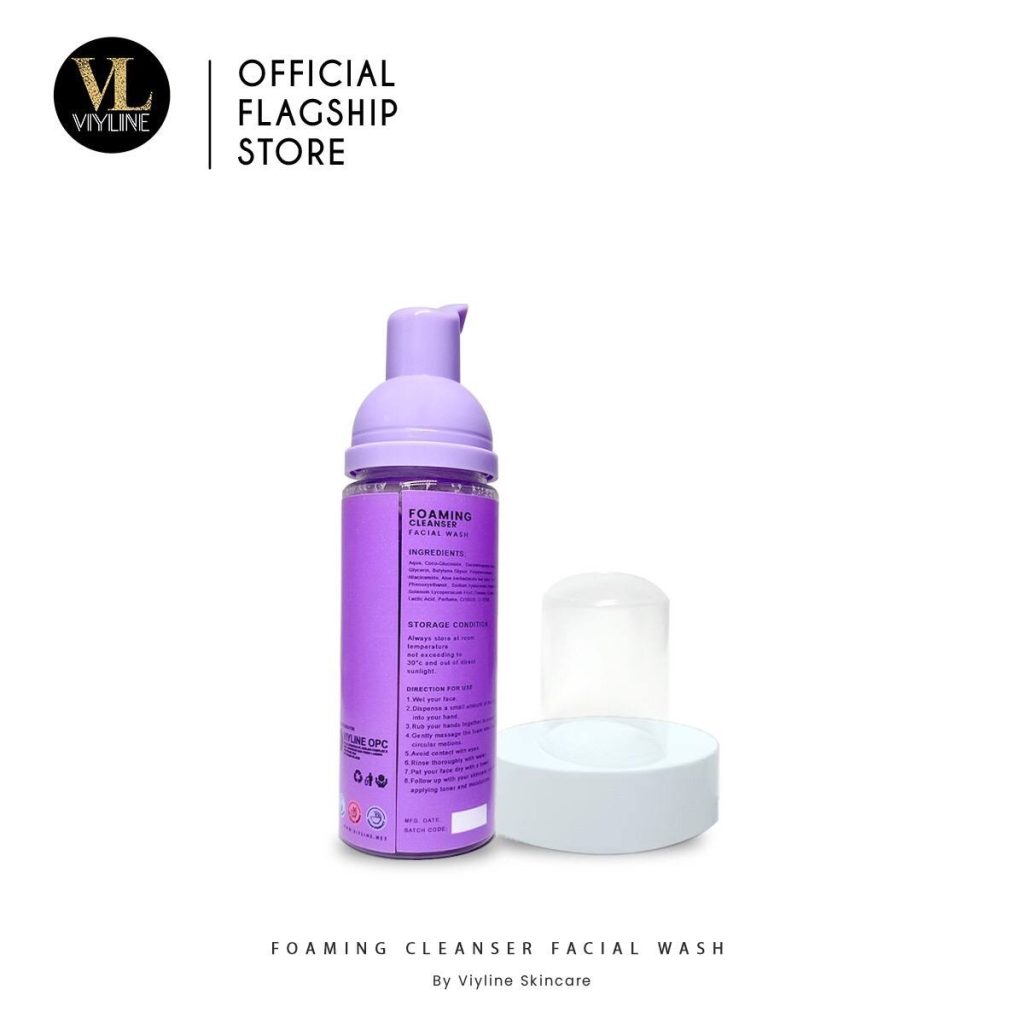 This cleanser has Aloe Vera Extract and Niacinamide that helps brighten and calm your skin, Hyaluronic Acid to keep your skin's natural moisture, and Kojic Acid to prevent skin aging and lighten visible scars, sun spots, and signs of aging.
It comes in a foaming bottle with 20ml product for only Php 159! Indeed a very affordable price tag for all those skincare benefits! What a sweet deal!
How to use it?
Step 1: Wash your face with warm water after removing all your makeup.
Step 2: Dispense a small amount of foaming wash into your hand.
Step 3: Rub your hands together to create a lather.
Step 4: Gently massage the foam onto your face in circular motions. Make sure to avoid contact with your eyes.
Step 5: Rinse thoroughly with water.
Step 6: Pat your face dry with a towel.
Step 7. Proceed with your skincare routine, such as applying toner and moisturizer.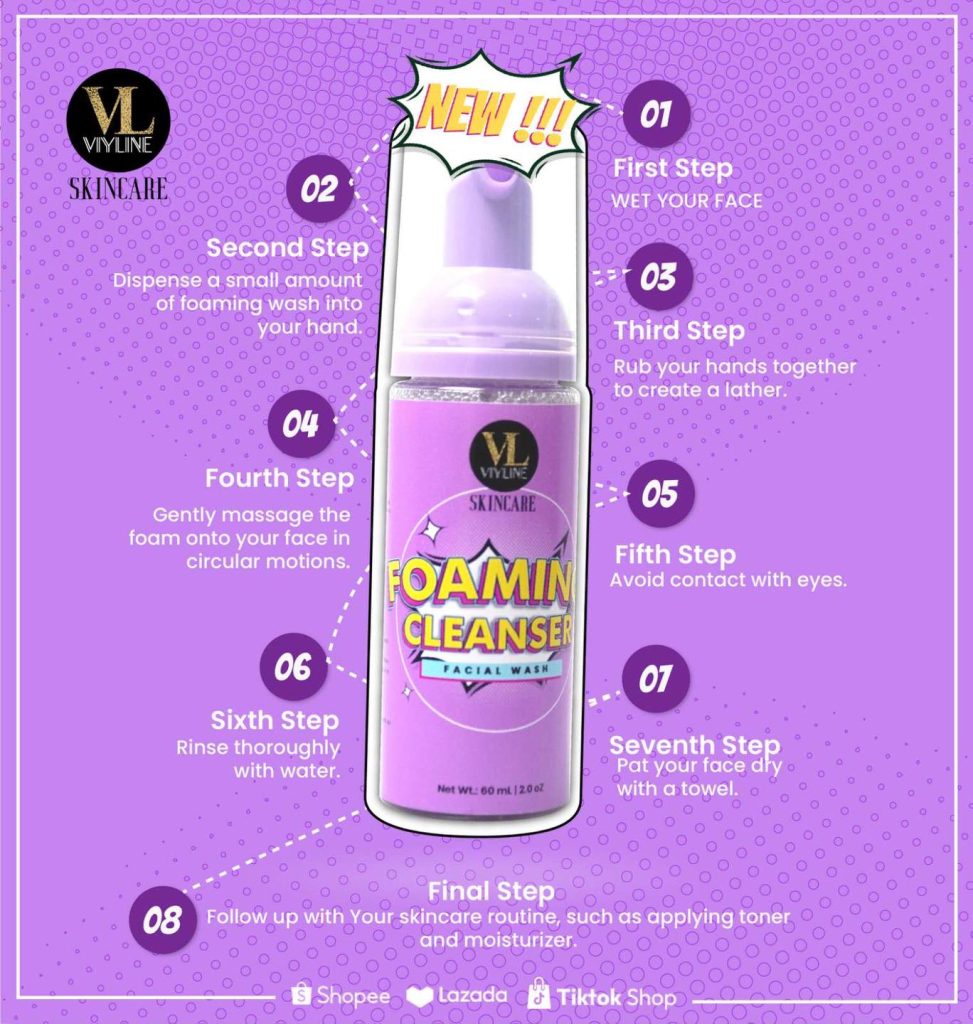 Additional tip: VIYLine Skincare's Foaming Cleanser Facial Wash is best paired with the VIYLine Cosmetics Cleansing Balm. This duo will remove all traces of makeup, oil, dirt, and all impurities in your skin. 
Get yours now!
Get the first dibs on the newest skincare must-have in the market! The new Foaming Facial Cleanser Facial Wash is now available at VIYLine Cosmetics' official Shopee, Lazada, and TikTok shops.
You may also visit VIYLine's Showroom at Block 20 Lot 6 San Agustin Road, San Agustin Village, Brgy. San Francisco, Biñan City, Laguna.