An ongoing craze in town has even invaded the streets of Congpound! Has everybody tried the viral "Lato-Lato" toy? If you haven't, this is your sign to get one because it is now available on TP Kids!
What is Lato-Lato?
Lato-Lato is a small toy with a handle and two plastic balls connected by a string, the balls make a clicking sound as soon as you swing them. Players compete by swinging the balls, and whoever maintains the clacking rhythm wins.
It usually comes in different sizes and colors, and some even come with an LED light inside each ball, making a mesmerizing effect as it swings.
The ball-hitting game originated in Indonesia and Malaysia, and according to The Borneo Post, the toy's name came from the Buginese word "latto-latto," which means "making a clacking sound."
Lato-Lato Craze in Team Payaman
As the lato-lato game becomes viral on social media, the craze has also reached the streets of Congpound, where the famous and biggest group of content creators, Team Payaman, reside.
Team Payaman members have recently shared their attempts to play the ball-hitting game and have even started a competition amongst each other.
In a TikTok post, Kevin Hufana shared a lato-lato contest between vloggers Junnie Boy and Mau Anlacan. They made their own rules, and whoever reached the count of 20 swings won the game. In the end, the competitive Junnie won the match.
Get Yours Now!
Take this as your sign to join the fun lato-lato craze! This viral toy is now available on TP Kids' official Shopee, Lazada, and TikTok shops!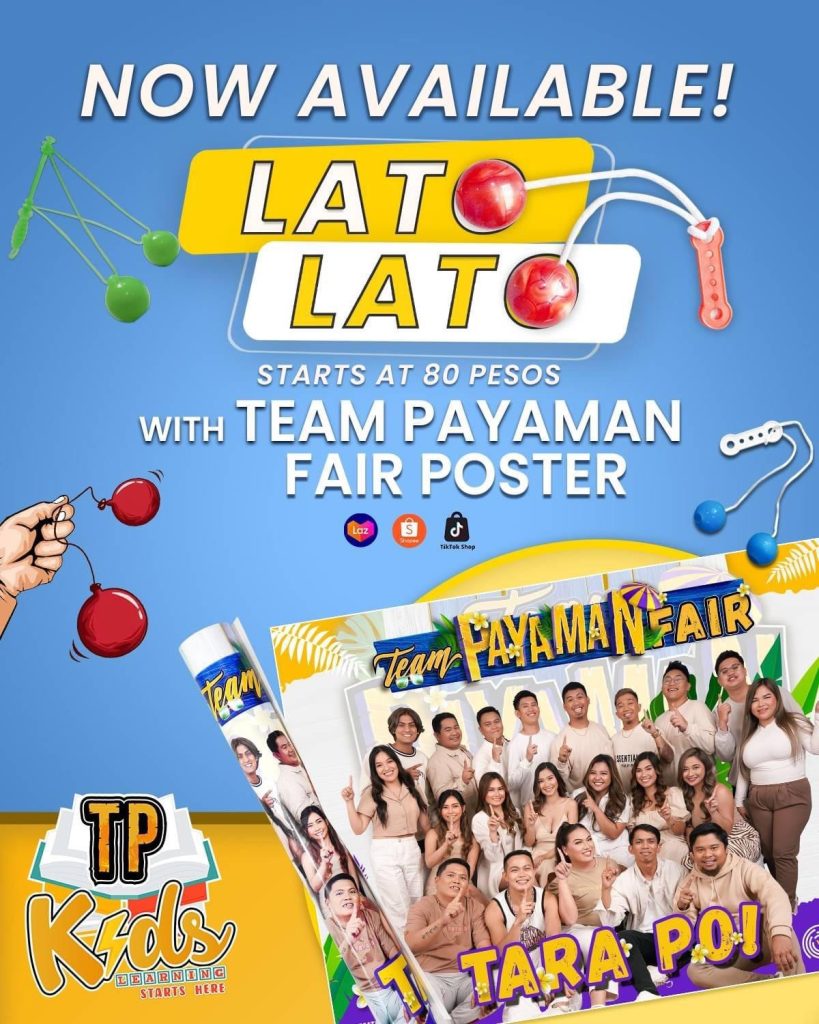 TP Kids offers a variety of lato-lato sizes and colors to choose from, which will suit the needs of kids and even kids at heart.
But wait, there's more! TP Kids' lato-lato bundle also comes with a Team Payaman Fair poster, perfect for every Team Payaman fan!
So what are you waiting for? Get yours now before supplies run out of stock, and start a fun lato-lato match with your family and friends!