VIYLine Cosmetics just marked an end of an era and is now ready to introduce its new and improved version of Team Payaman Lip Tints, formerly known as the best-selling Team Payaman Water-Based Tints.
But aside from its new look and enhanced formulation, Viy Cortez's affordable makeup line also drops two new shades named after two of the latest members of the vlogger group, Team Payaman.
TP Tints
With over 200,000 pieces sold, Team Payaman Water-Based Tints is indeed one of VIYLine Cosmetics' best-selling products.
As the company moves forward while sticking to its passion for delivering quality yet affordable makeup items, Viy Cortez now introduces the new and improved Team Payaman Lip Tints.
Like the old but gold Water-Based Tints, TP Tints is a highly-pigmented gel-based tint that provides full lip color coverage with a natural, lightweight, and matte finish.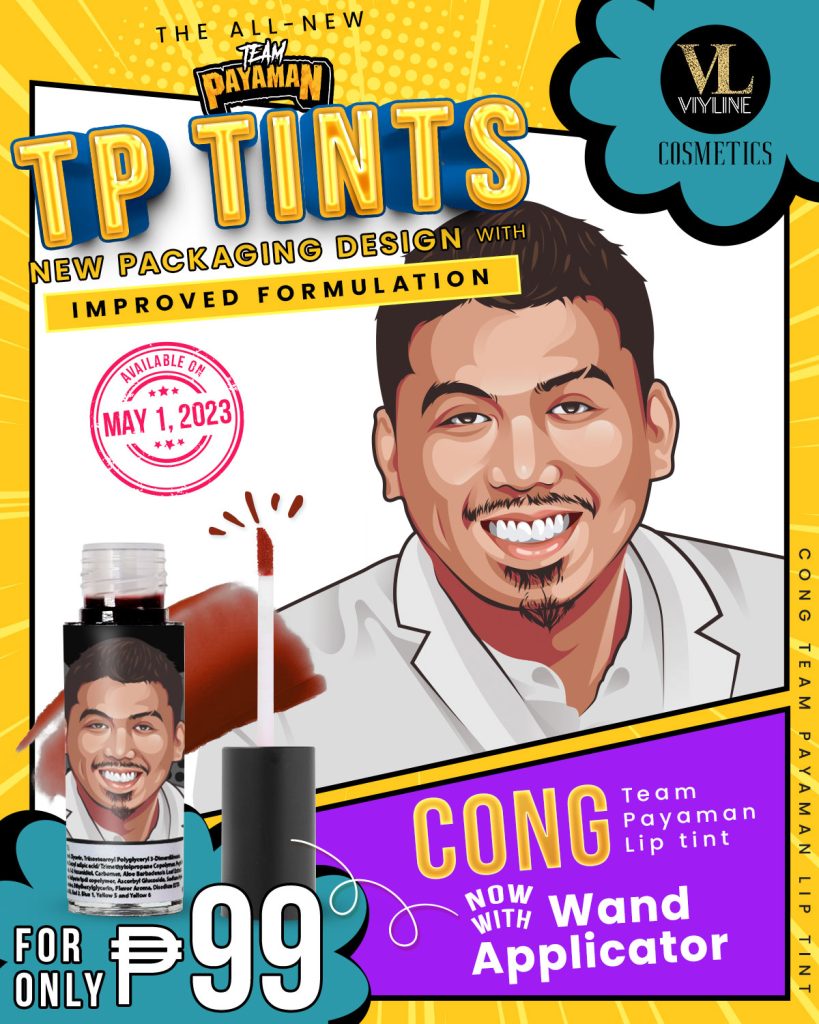 This new version features a non-sticky, waterproof, and long-lasting formulation that compliments any makeup or skin tone.
Aside from its new look and packaging, TP Tints now comes with a soft doe foot applicator, making the tint easy to apply.
TP Tints is perfect for everyday use as it is infused with hydrogenated castor oil that acts as a moisturizer and prevents lips from drying. It comes with Aloe Vera Extract that helps rehydrate and heal chapped lips.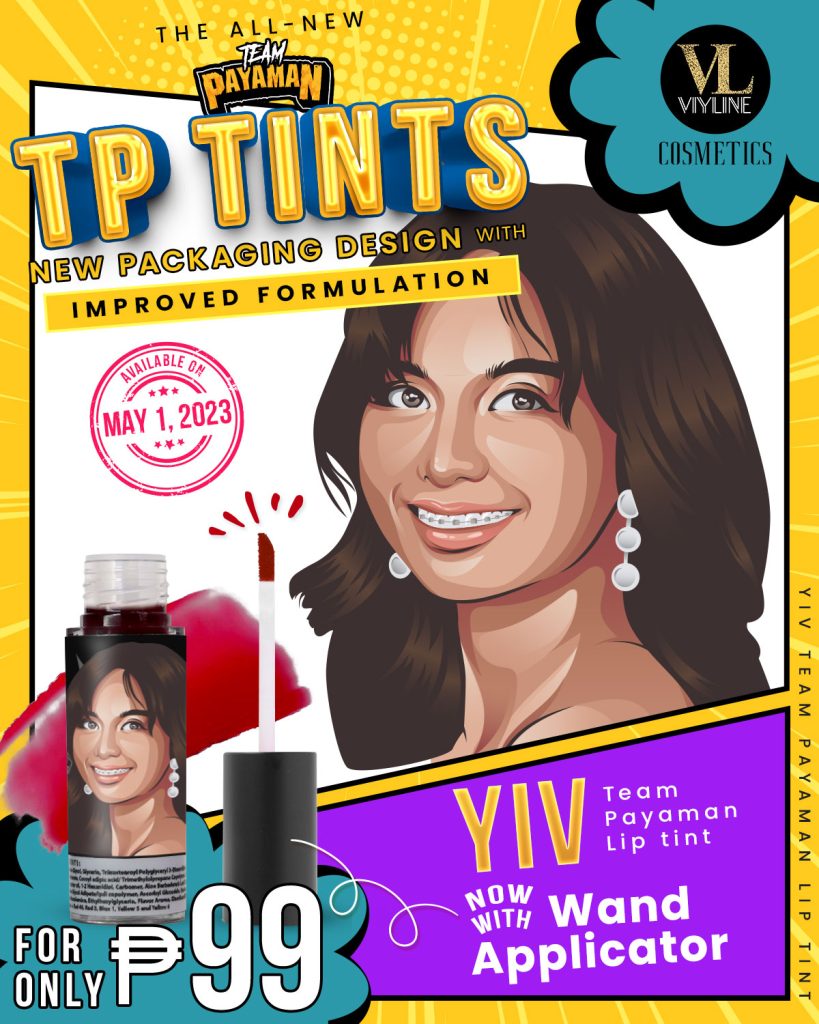 TP Tints is also enriched with Vitamin C, Vitamin B, and Hyaluronic Acid, which acts as an anti-aging property and protects the lips from damage, lines, irritation, and pigmentation.
And did we mention that all the ingredients used are vegan and cruelty-free? What's not to love, right?

New shades
But wait, there's more! Team Payaman Lip Tints will retain its 13 different shades inspired and named after Team Payaman members, namely Viy, Cong, Junnie, Vien, Keng, Pat, Dudut, Clouie, Yow, Burong, Datwo, Yiv, and Mavi.
And starting today, May 1, 2023, two new shades, namely "Kidlat" and "Viela," will now be available on VIYLine Cosmetics' official online shops.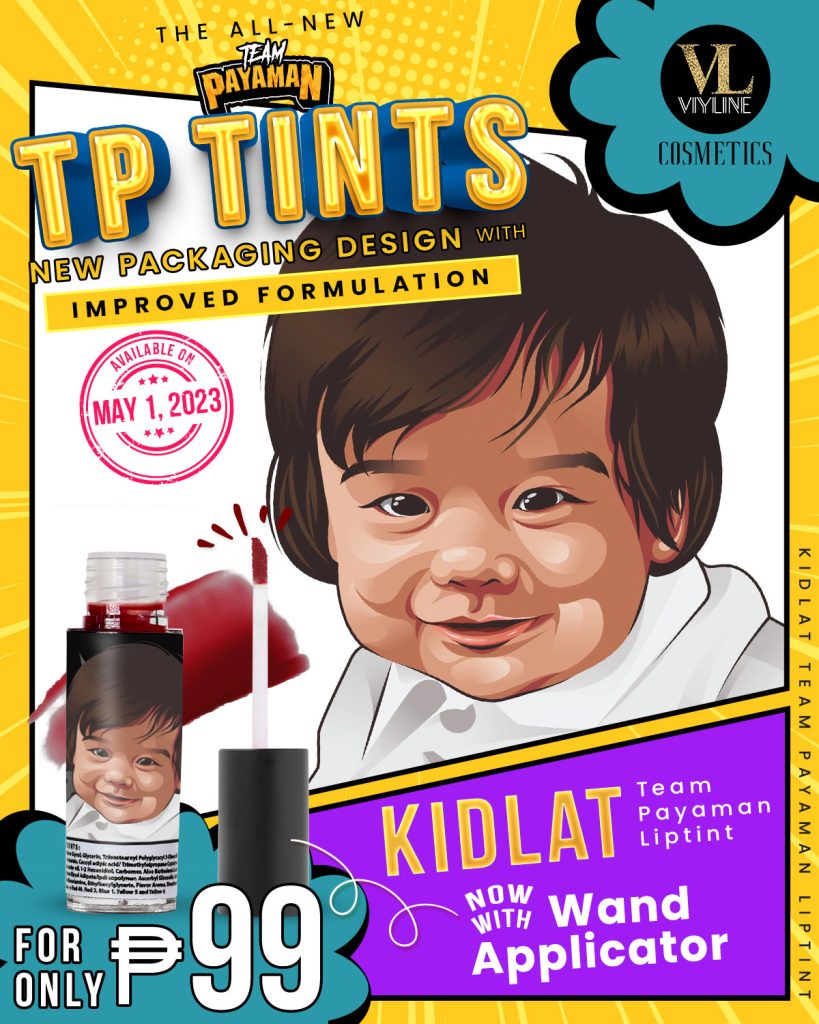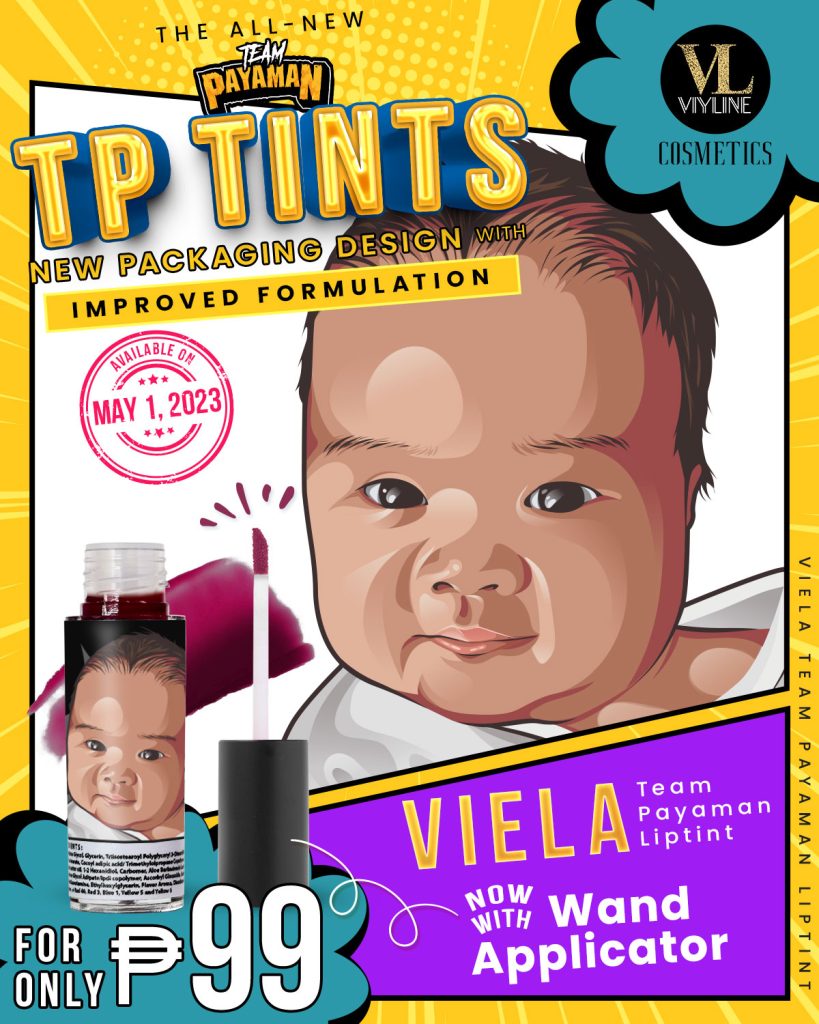 The new shades were named after Cong TV and Viy Cortez's son, Zeus Emmanuel, a.k.a Kidlat and Junnie Boy, and Vien Iligan-Velasquez's youngest daughter, Alona Viela.
Kidlat shade features a pinkish-red undertone, while the Viela shade offers a light plum color.
Get yours now!
Be the first to get the first dibs on VIYLine Cosmetics' new Team Payaman Lip Tints for only Php 99!
What are you waiting for? Check out your orders now at VIYLine Cosmetics' official Shopee, Lazada, and TikTok shops! You may also visit VIYLine's showroom at Blk 20 Lot 6 San Agustin Rd., San Agustin Village, Brgy. San Francisco, , Biñan City, Laguna.