Make way for VIYLine Cosmetics' newest product that will surely help you achieve that effortless and natural glow. Presenting Glimmer Powder Beam – a one-of-a-kind translucent powder of your dreams!
If you loved the best-selling VIYLine Cosmetics Glimmer BB Loose Powder that comes in three natural skin tone-flattering shades, you would surely fall in love even more with the new Glimmer Powder Beam.
Let VIYLine Media Group (VMG) walk you through your new powder bestie and know why this will be your next makeup holy grail.
Powder Beam
Due to insistent public demand, Viy Cortez – the owner of VIYLine Cosmetics, heeded the plea of her customers to release a new variation of Glimmer BB Loose Powder.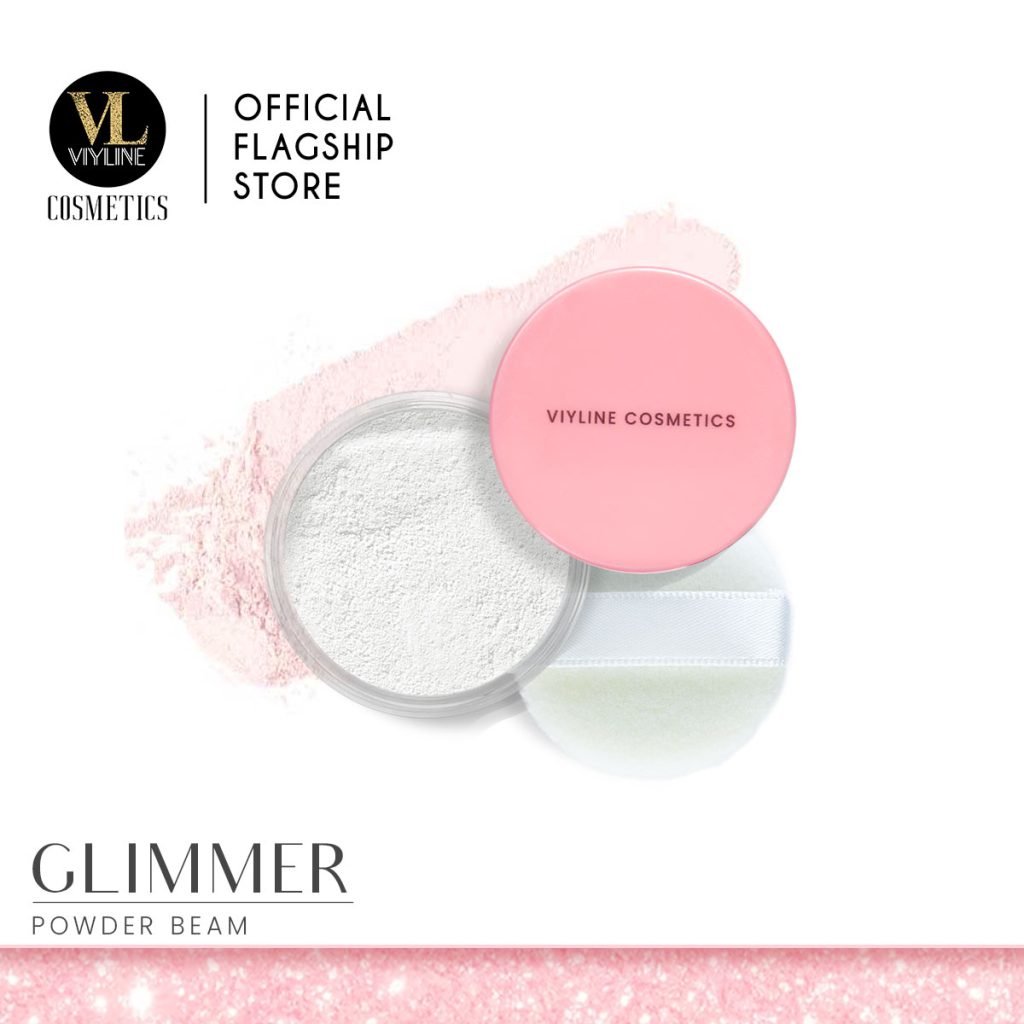 The new Powder Beam is the translucent variant of the Glimmer collection that suits all skin types and skin tones. But it is not your ordinary sheer colorless powder, as it comes with an ultra-beaming highlighter that emphasizes your natural glow.
Glimmer Powder Beam is rich with super-fine, lustrous pearls that help you achieve a buildable glowy look. It helps highlight your cheek and brow bone's dewy glow and achieve a natural pinkish Korean shine.
VIYLine Cosmetics also considers your skin care needs and makes sure that this new product is packed with niacinamide that helps brighten your skin.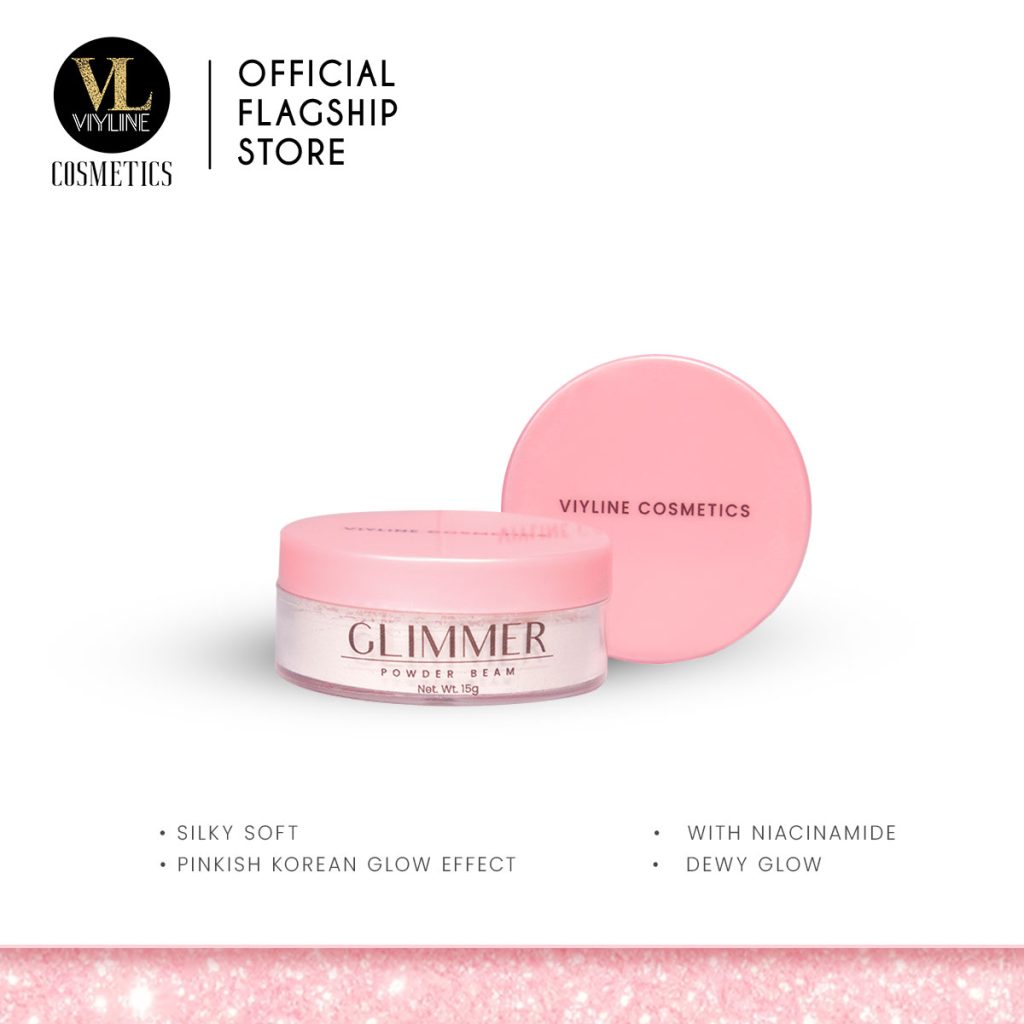 Get yours now!
The new Glimmer Powder Beam is now available at VIYLine's official Shopee, Lazada, and TikTok shops starting today, February 2, 2023.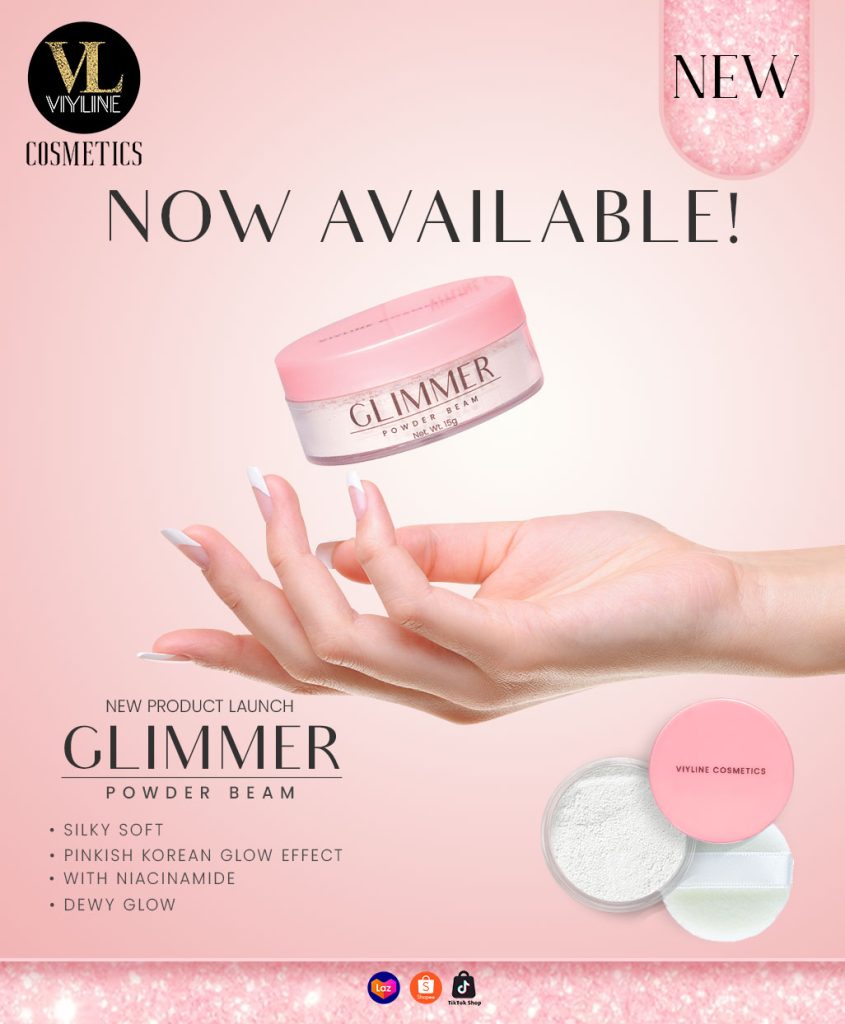 For only Php 169, you get 15mg worth of product that comes in lightweight and aesthetic packaging that will fit your vanity kit.
Don't miss out on this great deal, and make sure to follow VIYLine Cosmetics' official Facebook, Instagram, and TikTok accounts for more info.