VIYLine Cosmetics is ending 2022 with a bang and lots of game-changing products, including the new Dewy Glass Finish Face Mist.
During VIYLine's 12.12 Grand Decemberific Freeviys Sale, Viy Cortez launched the product that will not only complete your makeup look but will keep your skin protected, hydrated, and glowing.
A high-quality makeup product like VIYLine Cosmetics is a must, but taking good care of your skin is better for achieving natural healthy glowing skin.
Dewy Glass Finish Face Mist
Whether you have oily or dry skin, keeping your skin moisturized and hydrated at all times is a must. After putting on moisturizer and makeup, there is a tendency for the skin to look dull after a few hours.
That is why a high-quality face mist is a must, as it helps hydrate our skin and revive our makeup throughout the day.
Say goodbye to dry, dull, and tired-looking skin with VIYLine Cosmetics' Dewy Glass Finish Face Mist. Achieve that glowing, dewy glass-skin look while keeping your skin hydrated and protected from sun damage.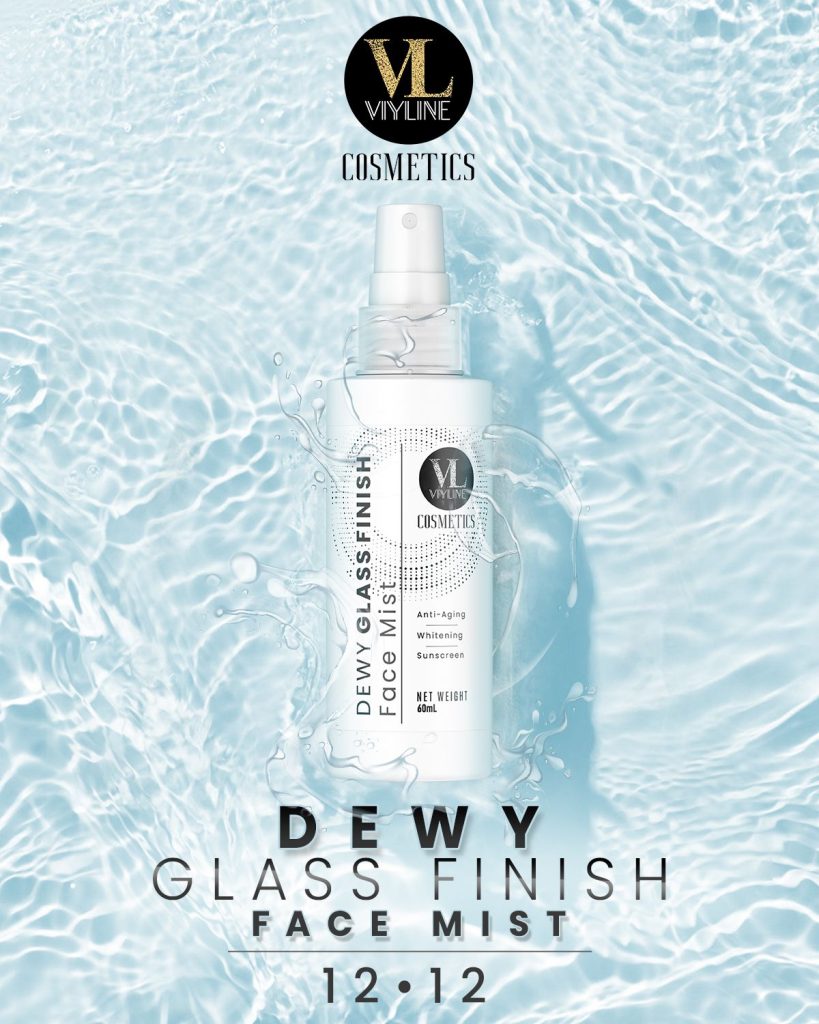 It is packed with premium ingredients that fight skin aging, prevent acne breakouts, and even out skin tone.
Such ingredients include Witch Hazel Extract acting as an anti-inflammatory; Niacinamide and Hyaluronic Acid to minimize pores; Bearberry Extract to aid collagen production and hide fine lines and wrinkles; Aloe Leaf Extract to help fight acne and promote skin elasticity; and Zinc Oxide, acting as natural sun protection.
VIYLine Cosmetics' Dewy Glass Finish Face Mist is formulated with SPF 45 to help you effortlessly reapply your sunscreen every two hours.
Get yours now!
Who says healthy glowing skin has to be expensive? Viy Cortez ensured that this new game-changing product would suit everyone's budget. Get yours for only Php 165! Yay!
Check out the new Dewy Glass Finish Face Mist on 12.12 Decemberific FREEVIYS Sale and get one random VIYLine Cosmetics or VIYLine Skincare product for FREE! Plus, a chance to win "Spin the Wheel" prizes! Yay!
Follow VIYLine Cosmetics' official Tiktok, Lazada, Shopee, and Facebook pages so you won't miss out on the great deals and surprises!