SM Southmall is now ready to spread the holiday cheer as they officially opened the Happiness Factory 2022.
Last Sunday, Oct. 23, the mall kicked off the festivity with a Christmas lighting ceremony complete with a musical show and giveaways. SM Supermalls executives Steven Tan – President; Joaquin San Agustin – SVP for Marketing; and Bernice Baculi – AVP for Operations – Premier 4, graced the grand launch.
Parañaque City Cong. Gus Tambunting and Las Piñas Chief of Police P/Col. Jaime Santos was also present to witness the joyous event.
Together with VIYLine Group of Companies, Dayzinc, Nutri10 Plus, and URC, SM Southmall welcomed the holiday season with a gigantic Instagram-worthy Christmas display. Located at the mall's Food Street Concourse, the Happiness Factory features a 32-feet Christmas tree, a selfie room, and a gift station meant to share one's blessings.
Happiness Factory 2022
Before officially lighting up the Happiness Factory, SM Southmall treated the guests with a fun musical performance showcasing Santa Clause, Santa's elves, Santa's soul band, a Christmas fairy, and more.
The musical show highlighted what makes people, especially children, happy during Christmas. Toys? Sweets? Adventures? Name it! SM Southmall has it covered for you.
Meanwhile, SM's AVP for Operations – Premier 4 expressed her excitement to see mall goers enjoy the spirit of Filipino Christmas.
"We cannot wait to see everyone enjoy the Happiness Factory and all the exciting activities happening soon here in SM Southmall," Bernice Baculi said during her opening remarks.
Bears for Joy 2022
SM Southmall's Happiness Factory also features SM Cares' long-running charity project, "Bears of Joy 2022." The annual foundation drive aims to spread the spirit of Christmas to children in need.
Shoppers can share their blessings by purchasing a pair of adorable cuddly bears, one of which will be donated to SOS Children's Village.
This year's collection presents a "Family Home" theme featuring the world's best dad, greatest mom, sweetest sister, and coolest brother.
Aside from SM Southmall, the Bears of Joy 2022 is available in other selected SM Malls nationwide.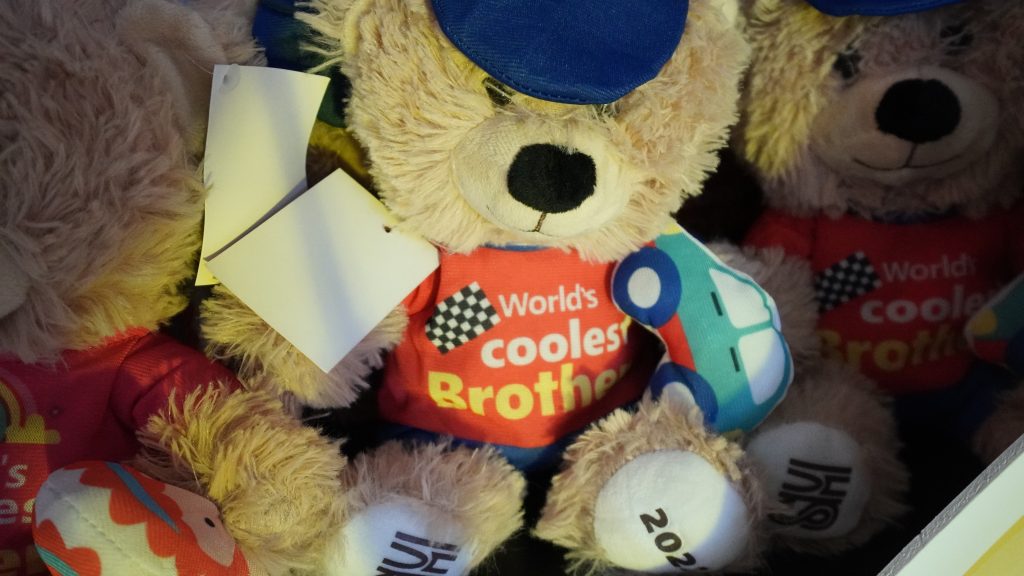 Happy SM Holidays!
But wait, there's more! Aside from Happiness Factory 2022, SM Southmall has lots of Holiday activities in store this Christmas Season.
Experience a spectacular Christmas drive-thru with larger-than-life attractions, including Donut Slide, Bungee Fun, and more.
You can also get a chance to purchase VIYLine Cosmetics, VIYLine Skincare, and TP Kids products in SM Southmall's "Outdoor Holidrive," happening from Nov. 4, 2022 to Jan. 8, 2023, from 4 PM to 10 PM.
See you there!