X-Power has officially launched its first multi-function digital services machine in South Luzon!
On Friday, Aug. 12, 2022, the first power bank rental company in the Philippines unleashed its new and improved digital services machine at Filinvest Lifemalls Festival Mall in Alabang, Muntinlupa City.
The grand launch was graced by X-Power executives, namely John Chen, General Manager; Yen Lopena-Padlan, Chief Marketing Officer; and Helen Camacho, Corporate Board Director.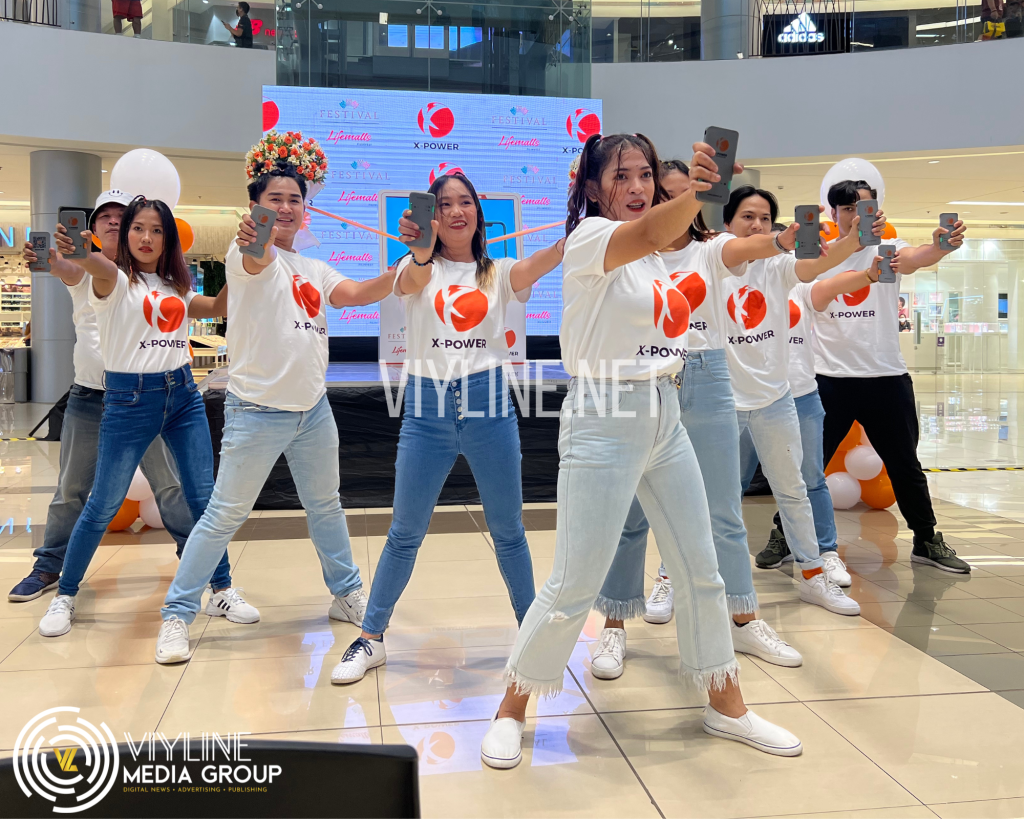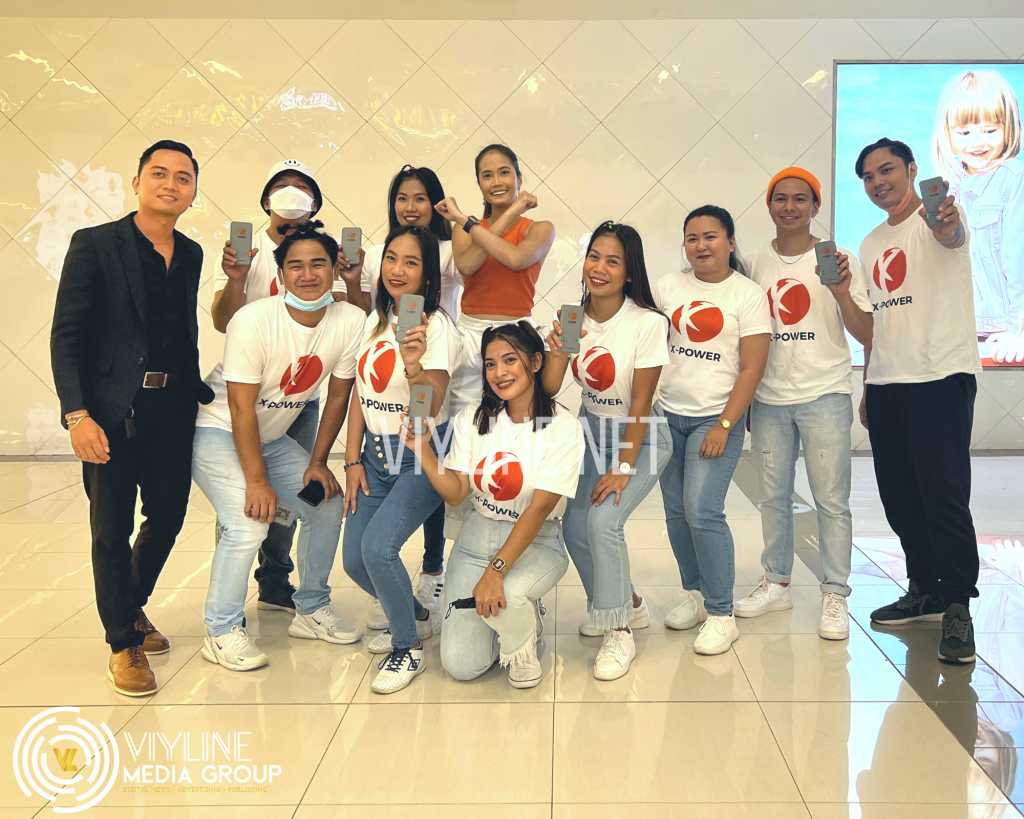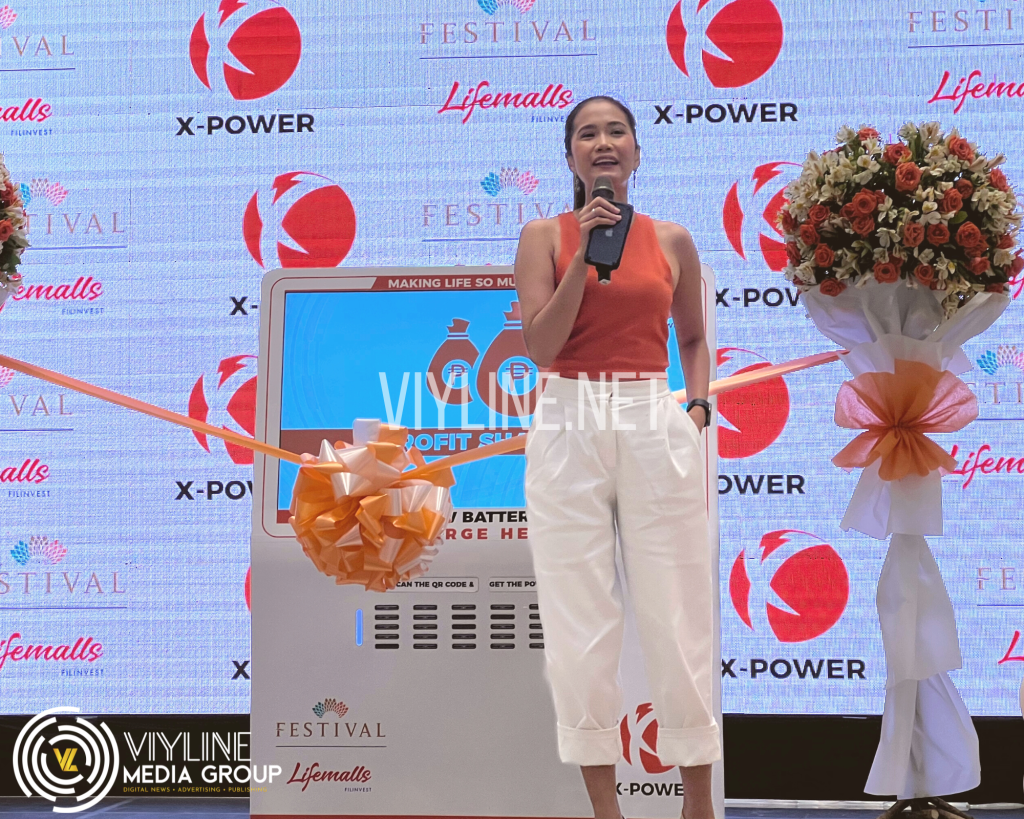 The Festival Mall team was also present during the launch and ribbon-cutting ceremony. Mall executives including Chard Macatangay, Senior Marketing Officer; Jairus Berroya, Assistant Marketing Manager; Moses Lu, Marketing Officer; TJ Tirado, Mall Operations Manager; Jen Abandiano, Assistant Mall Operations Manager; Paolo Perez, Senior Manager for Property Management; and Engrs. Sam Batana and Van Damme Mosqueda graced the event to warmly welcome X-Power to one of the biggest shopping centers in the South.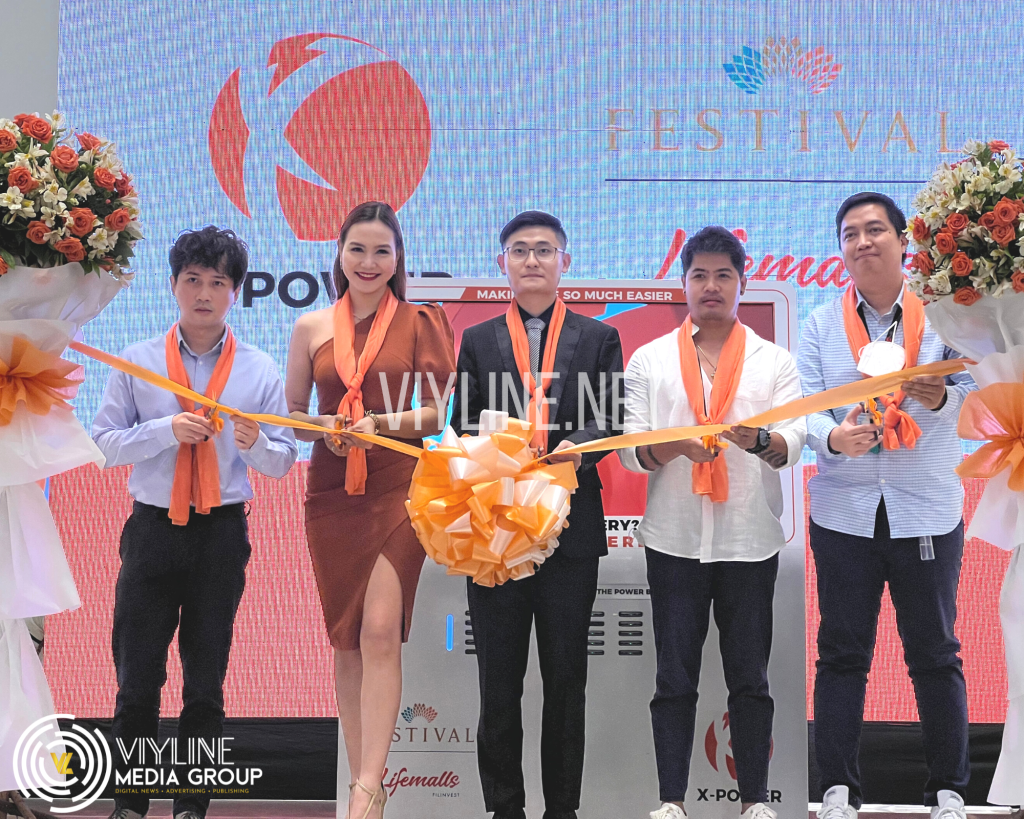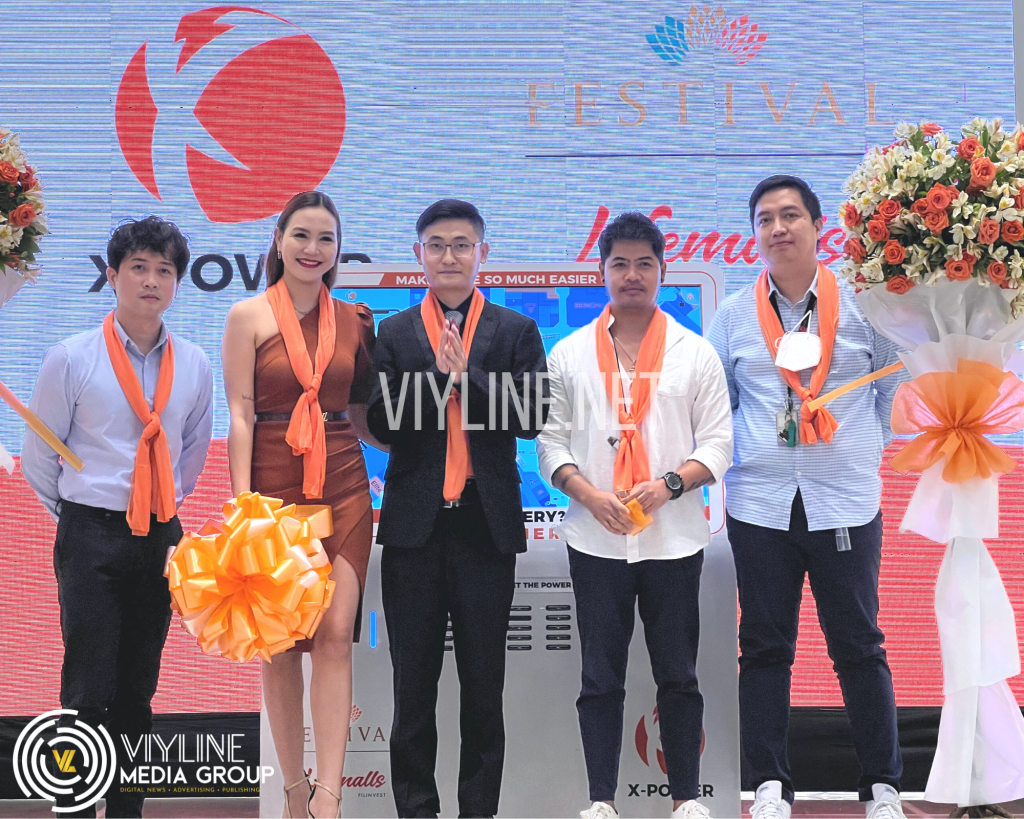 X-Meta Machines
X-Power installed not just one but seven 55-inch machines in Festival Mall. These LED touch screen machines come with three special features: power bank rental, mall directory navigation system, and merchant promotions. It aims to serve as a bridge between retailers and mall goers and, of course, make life so much easier for all.
"Hinding-hindi na tayo maliligaw at malo-lowbat sa Festival Mall with X-Power," Padlan said during her opening speech.
"So while we shop, we dine, we rest, and we do our pleasure inside Festival Mall, it is very easy to locate our destination, and it's very easy to find power banks everywhere through our X-Power machine located strategically in Festival Mall," she added.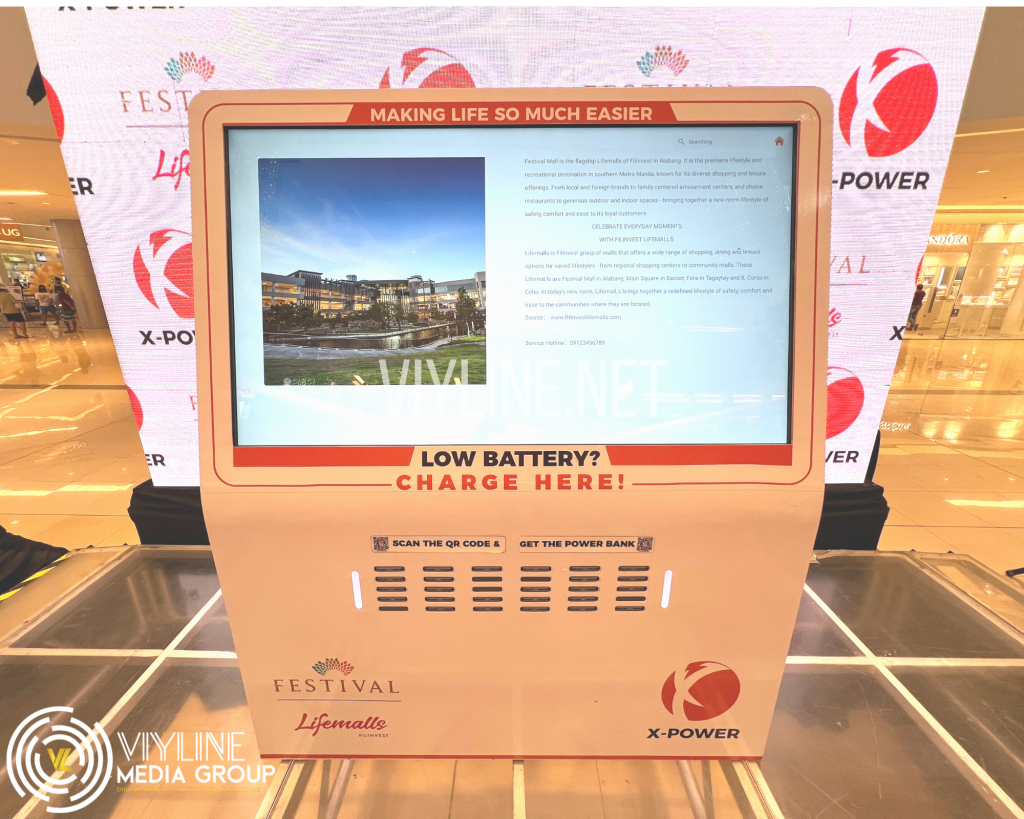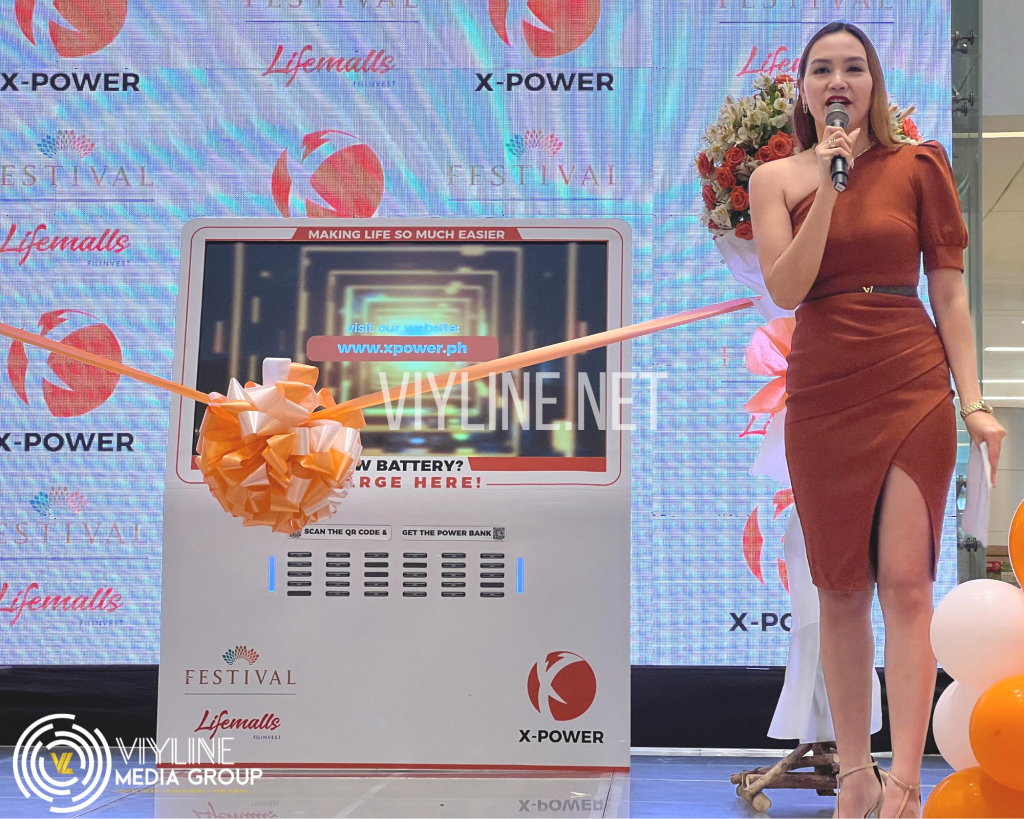 Aside from being one of the biggest malls in the South, John Chen told VIYLine Media Group (VMG) that they chose to launch the first batch of X-Meta machines in Festival Mall because it is also considered one of the most-loved malls in the South.
Chen said they are also excited to see the integration of merchants, ads, and discount vouchers from their new platform.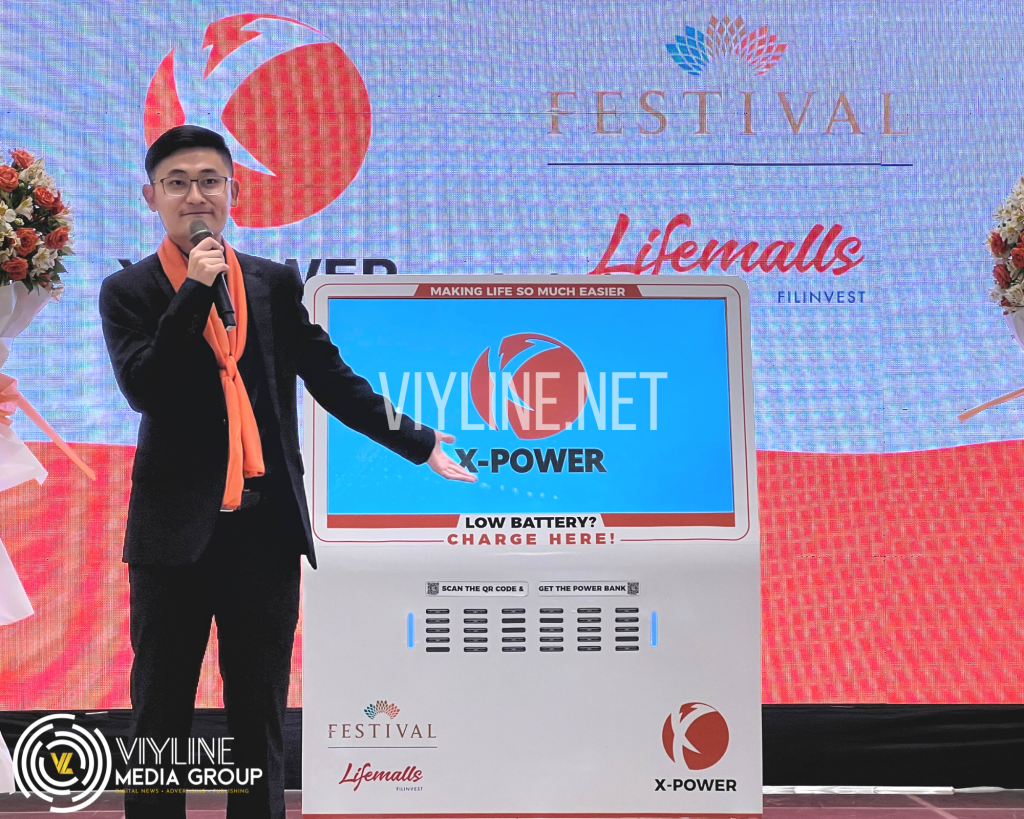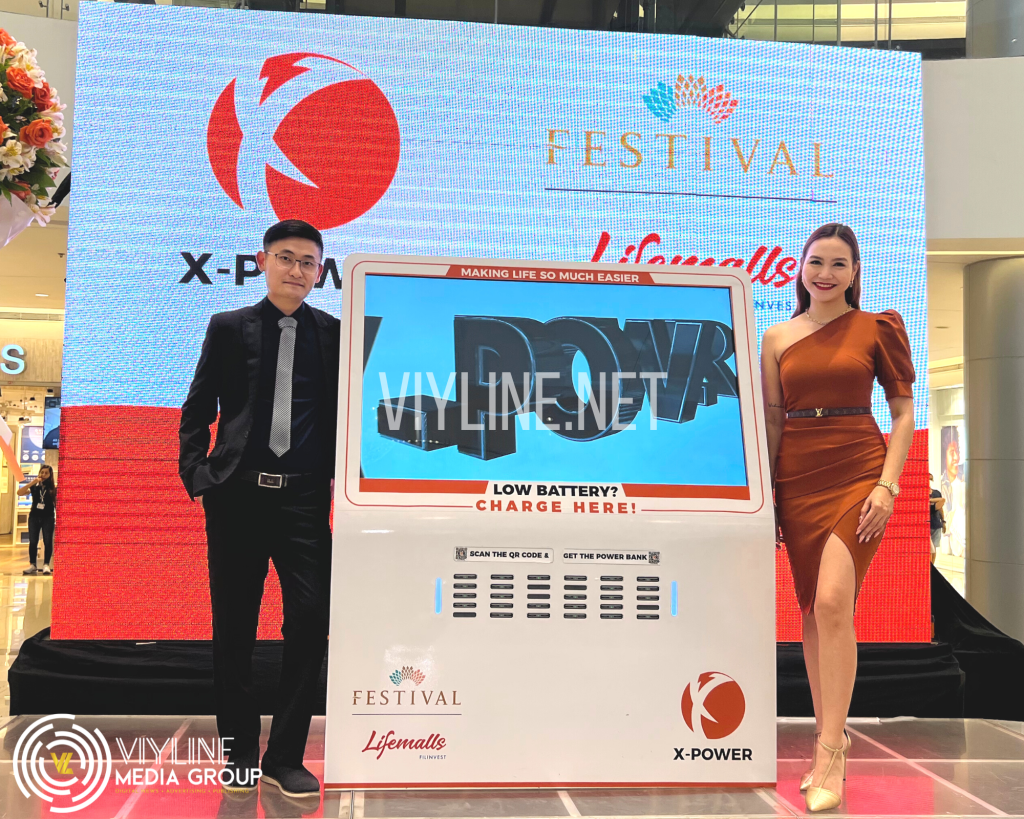 X-Power x Festival Mall
Festival Mall in Filinvest Alabang is famous for its wide range of shopping options in the South. That is why Assistant Marketing Manager Jairus Berroya is delighted to welcome X-Power's affordable and innovative technology.
"The fact that it is the very first power bank rental in Festival Mall, that is something already for the brand," Berroya told VMG.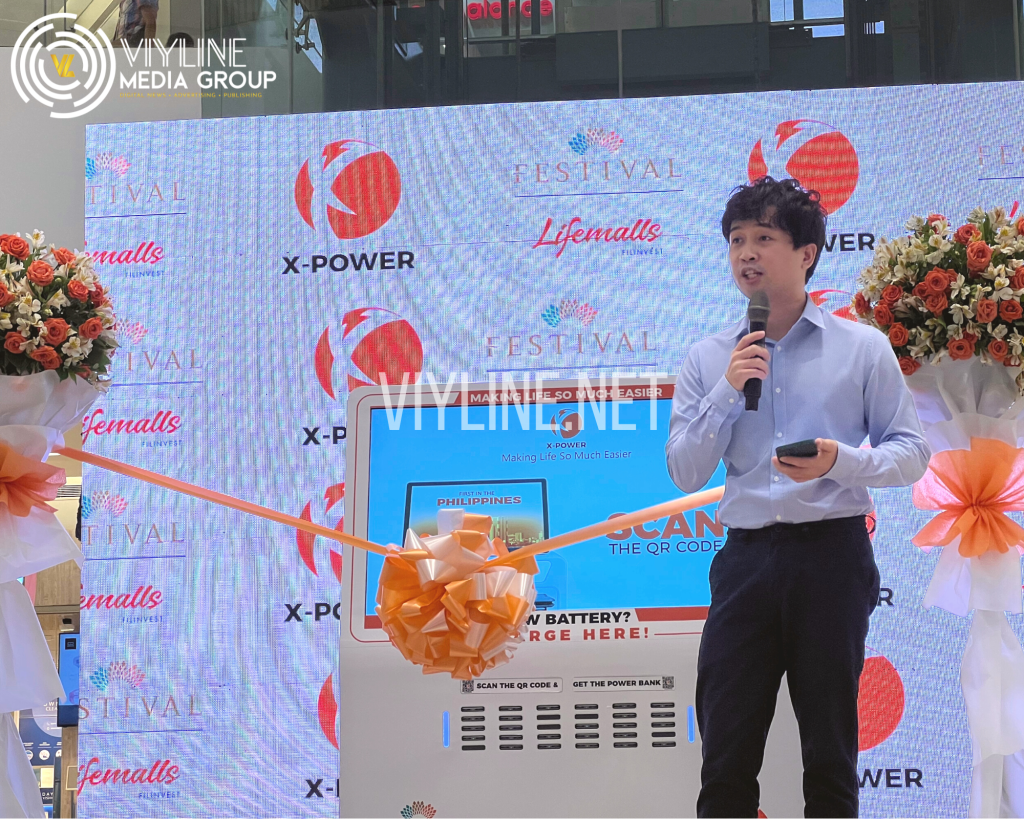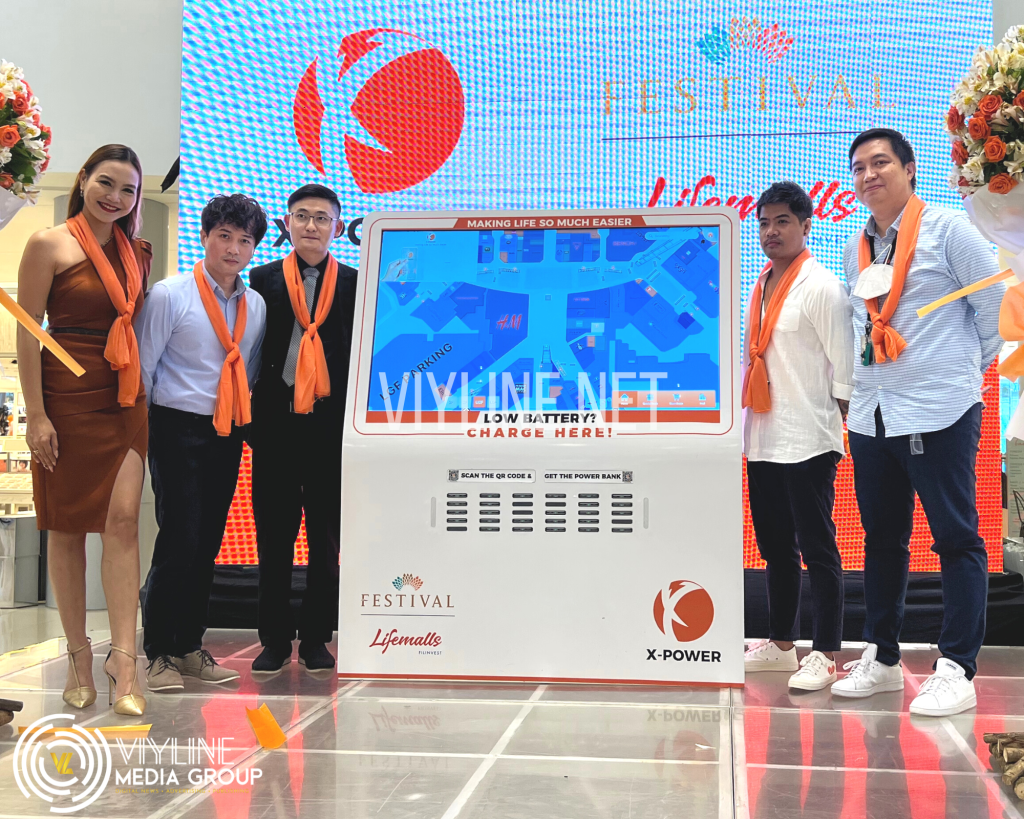 "We want our customers to be connected at all times, and we don't want them running low on battery," he added.
Festival Mall is also looking forward how the new platform will help promote its merchants and explore brands through X-Power's digital directory.
Moreover, shoppers from other parts of the country should not worry as Mr. Chen revealed that X-Power is planning to launch X-Meta nationwide!