Dreaming of having a start-up business? Looking for extra income? VIYLine Skincare could turn those dreams into reality!
The skincare line of renowned YouTube vlogger Viy Cortez is currently looking for additional Regional Distributors, City Distributors, and Resellers who want to take their business game to the next level.
If you are from Regions 6, 8, 12, 13, and BARMM, this might be your chance to earn by selling high-quality skincare products.
But why invest your hard-earned money with VIYLine Skincare? Join VIYLine Media Group (VMG) as we give you practical reasons why you should "Viy one of us!"
Be your own boss
Starting your own business, be it big or small gives you the freedom of managing your time and money. Have the luxury of planning your career goals and executing your business strategies when you join VIYLine Skincare's ream of distributors and resellers.
Expand your network
Being a business owner will also open the opportunity to meet your fellow business-minded-like people and further help other aspiring entrepreneurs.
Meeting new people in the business industry will also boost your confidence and improve your marketing skills as you move forward.
Just like the Team Payaman mindset, one may start from scratch and eventually provide business opportunities for other people's road to success.
Perks and discounts
Enjoy up to 50% discount on products and more perks when you join the VIYLine Skincare team. Rewards also await top sellers and performers as a way to give back for all your hard work and efforts.
VIYLine Skincare products
VIYLine Skincare is a venture of Viy Cortez's VIYLine Group of Companies (VGC). It is focused on selling beauty and skincare products that aim to boost men's and women's confidence.
Below are VIYLine Skincare's high-quality skin care products that guarantee results in no time.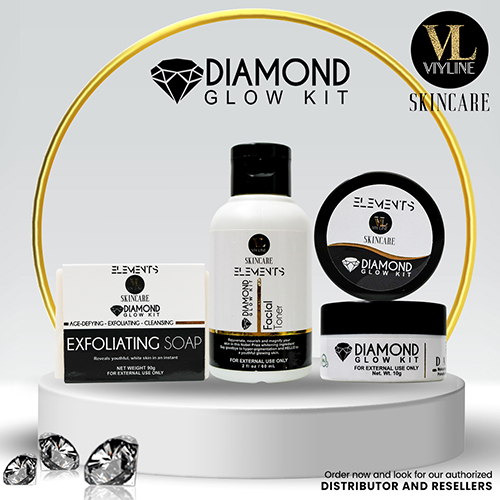 Viy one of us, now!
Interested resellers and distributors may send a direct message to VIYLine Skincare's official Facebook page.
You can also visit at VIYLine's Main Office at Blk 20 Lot 6 San Agustin Rd. San Agustin Village Brgy. San Francisco Biñan City, Laguna, from 9 AM to 6 PM (Mondays to Fridays), and 8 AM to 5 PM (Saturdays).
We are excited to be part of your success!