Cong TV's latest food business venture officially opened to the public last Sunday, June 5, 2022. The BigRoy's Boodle Fight by Team Payaman in Pasay City is the 8th branch of the said restaurant.
Boodle Fight or "Kamayan" is a traditional Filipino way of eating together. It is usually held in fiestas where different tasty Pinoy dishes (mostly grilled) are served on banana leaves and eaten using nothing but bare hands.
Luckily, we don't need to wait for our town or barangay's fiesta as BigRoy's Pasay could bring the fiesta to you!
VIYLine Media Group (VMG) is one of the first lucky customers to try BigRoy's wide range of boodle fight menus. The question now is: "Napa-Ooolah ba ang aming team sa sarap ng BigRoy's ni Cong TV?"
If you want to know whether BigRoy's Boodle Fight is the real deal, join us as we give you our honest review and feedback of its newly-opened Pasay City branch.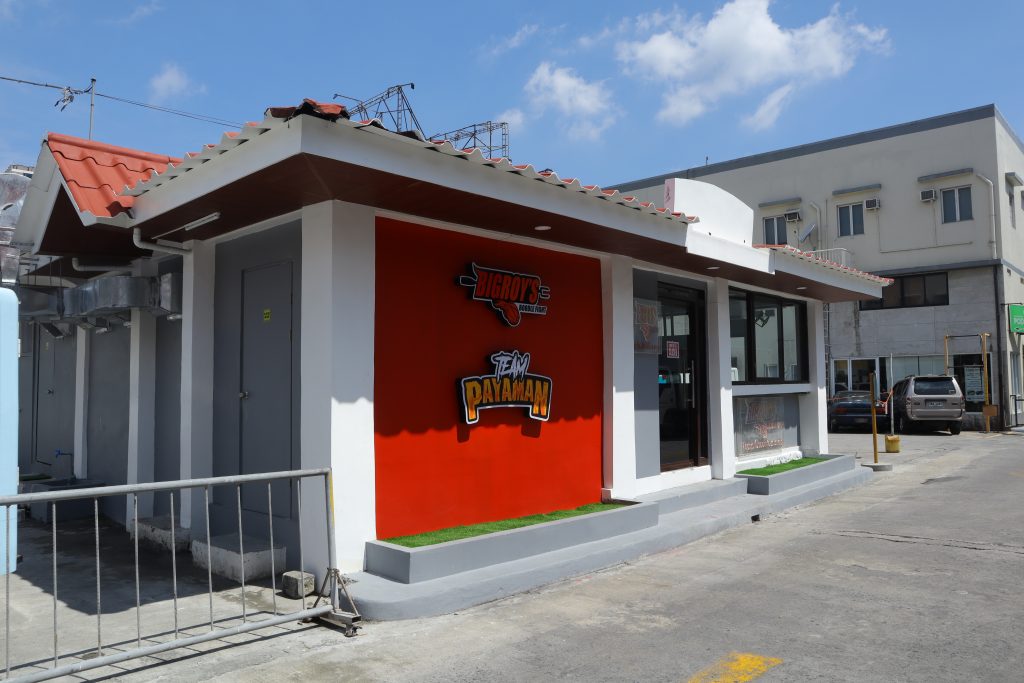 BigRoy's Boodle Fight by Team Payaman is located at Unit F, Building 8, Salem Complex, Domestic Road, Pasay City. It is right across from Ninoy Aquino International Airport (NAIA) Terminal 4.
It is easy to find and just a search away on Waze and Google Maps. There is also an ample parking space so you can tag along with your family and friends for a boodle fight experience.
Upon entering Cong TV's franchised branch, you will instantly notice the customized mural featuring the boys and dogs of Team Payaman. The eye-catching work of art was created by Marc Corpuz – VIYLine Group of Companies' dedicated Graphic Artist who also happened to be one of TP Boys during their Payamansion One days.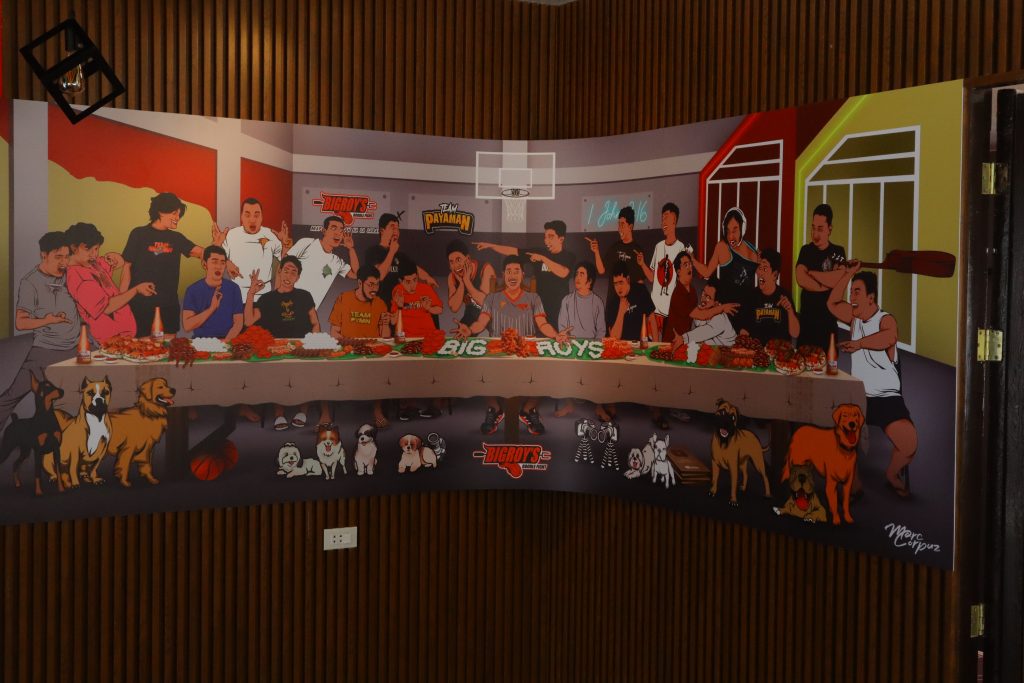 BigRoy's Pasay branch is pleasingly clean and has good ventilation and lighting, setting the mood for a sumptuous meal.
The entire store is dressed in a basketball-themed interior with a touch of red, brown, and orange. Each table resembles a basketball coach's board, giving you that "defense" mood before munching on your boodle feast.
The store has a total of 20 tables that could cater to 40 customers. They also have a VIP area where big groups can dine.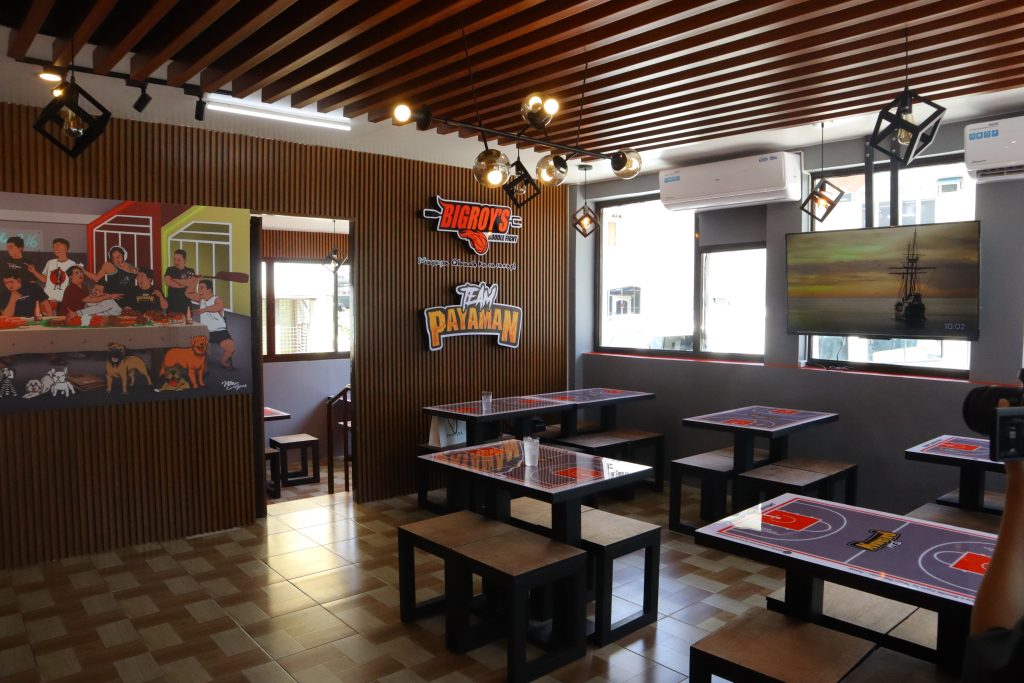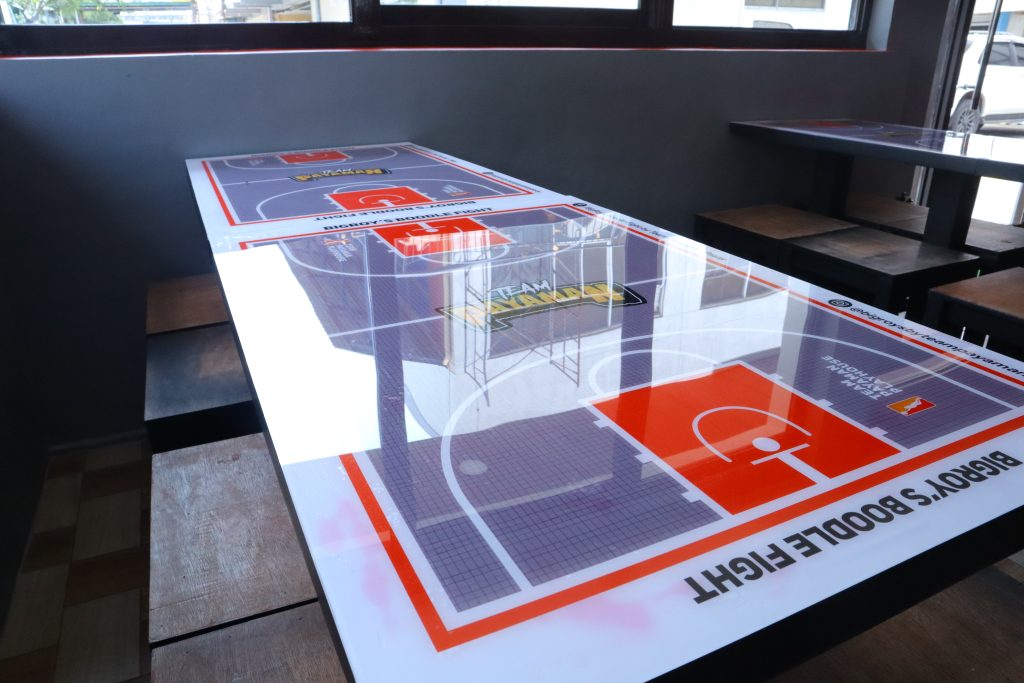 Just like Cong TV, the staff at BigRoy's Boodle Fight by Team Payaman are very friendly and approachable. They all look sleek in their referee-like uniform, complete with whistles, which they use whenever a boodle feast order is out of the kitchen. It also aims to call the attention of everyone to be mindful as the servers usually carry a massive tray of boodle sets.
The staff are also very attentive and make sure that everyone is comfortable and enjoying their boodle feast.
VMG team ordered the Bisdak Special, suitable for 9 to 10 persons. This set menu includes the following variety of meat, veggies, and seafood:
Rice
Liempo
BBQ
Chicken
Chorizo
Liempo Dinakdakan
Tuna Belly
Tuna Panga
Pampano
Squid Sinugba
Shrimp
Butterfly Squid
Salted Egg
Kamatis
Okra
Pipino
Talong with Bagoong
BigRoy's Original Sukang Bisdak
Softdrinks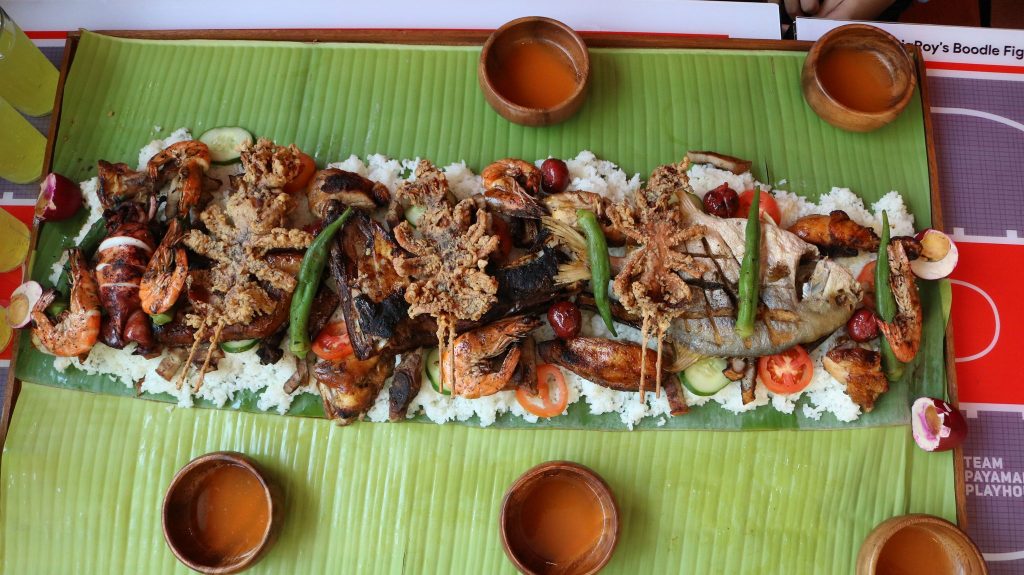 To be honest, we don't know where to start because all of the dishes included in this set are sooo good.
The Chorizo de Cebu stood out for our team; it definitely tastes better than any other ordinary chorizo. We also loved the variety of fishes such as Tuna Belly, Tuna Panga, and Pampano; they are cooked to perfection that melts in your mouth.
Other stars of this set are the Butterfly Squid and Squid Sinugba, which are very tender and easy to chew.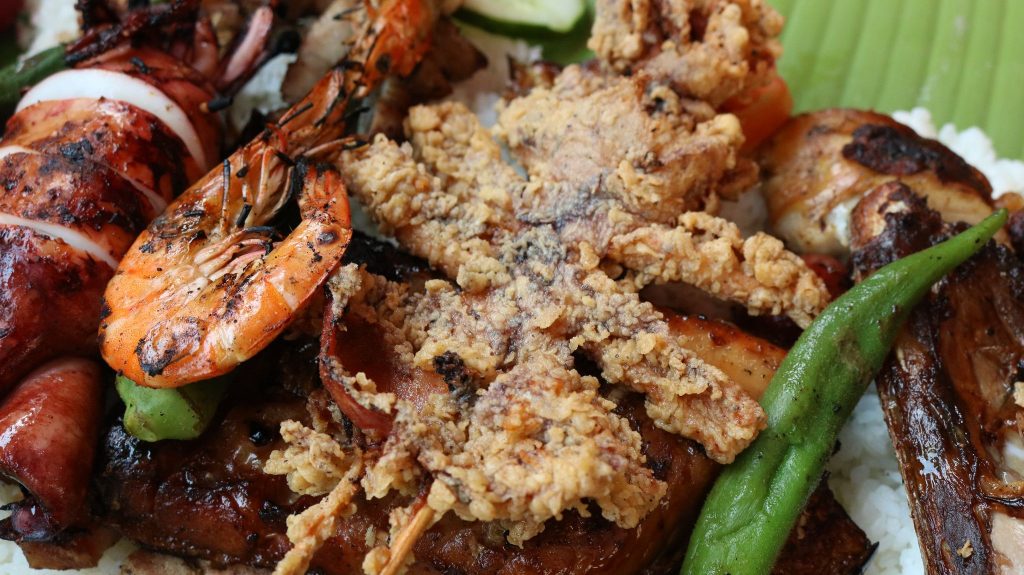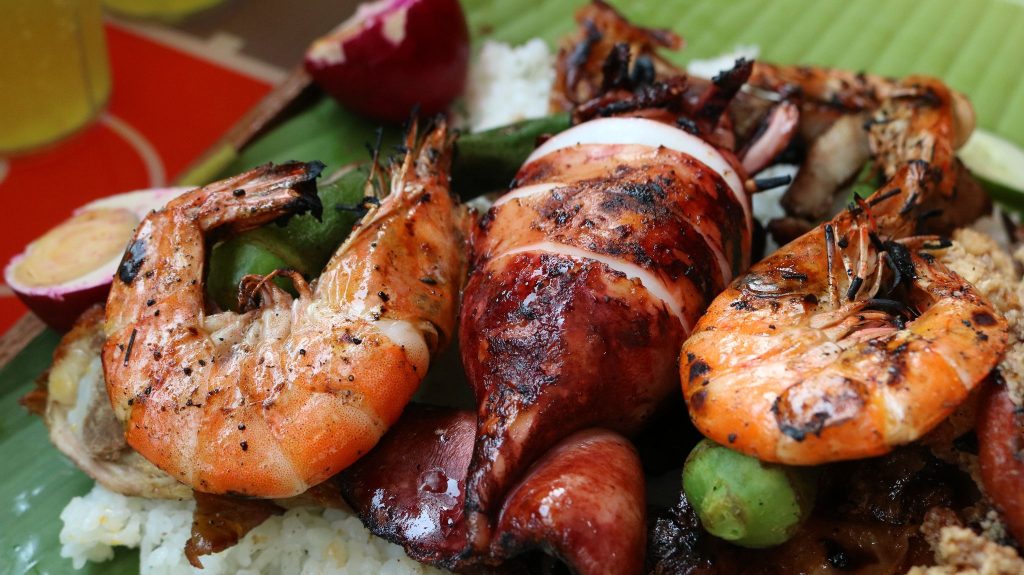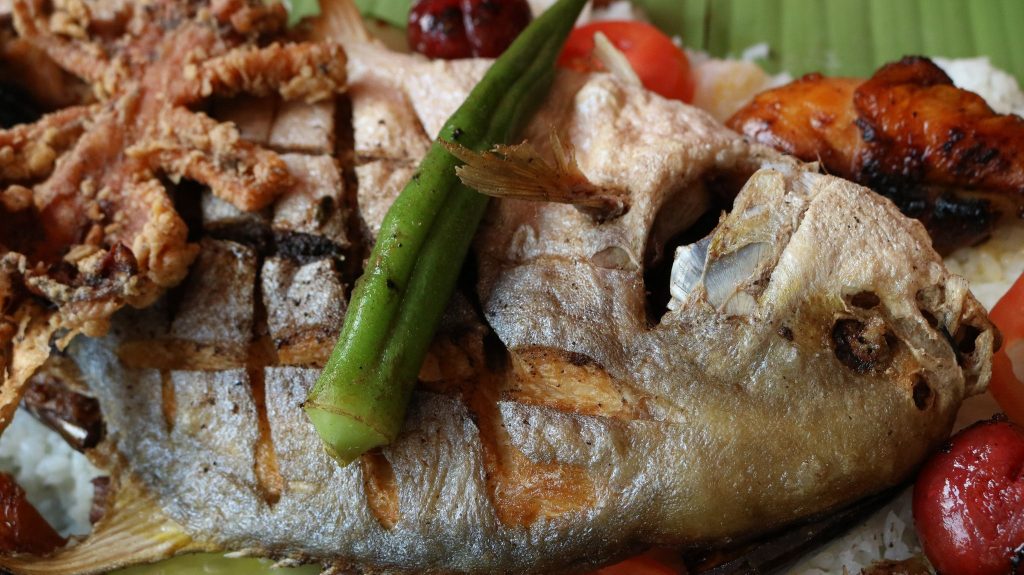 But you know what made all these dishes a five-star? It is because of BigRoy's Original Sukang Bisdak, which goes well with all the meat, chicken, fish, and seafood. According to BigRoy himself, Mr. Roylan Aguilo, the Sukang Bisdak is his original recipe, and he personally prepares it for the customers.
If you loved their original condiment, you can order one bottle for P120 and enjoy it with other dishes at home.
Aside from the boodle set menus, BigRoy's Pasay branch also offers combo meals, rice meals, ala carte dishes, and everybody's go-to Pinoy dessert, Leche Flan!
This wide range of boodle set menus will soon be available for delivery, so watch out for further announcements on their official Facebook page.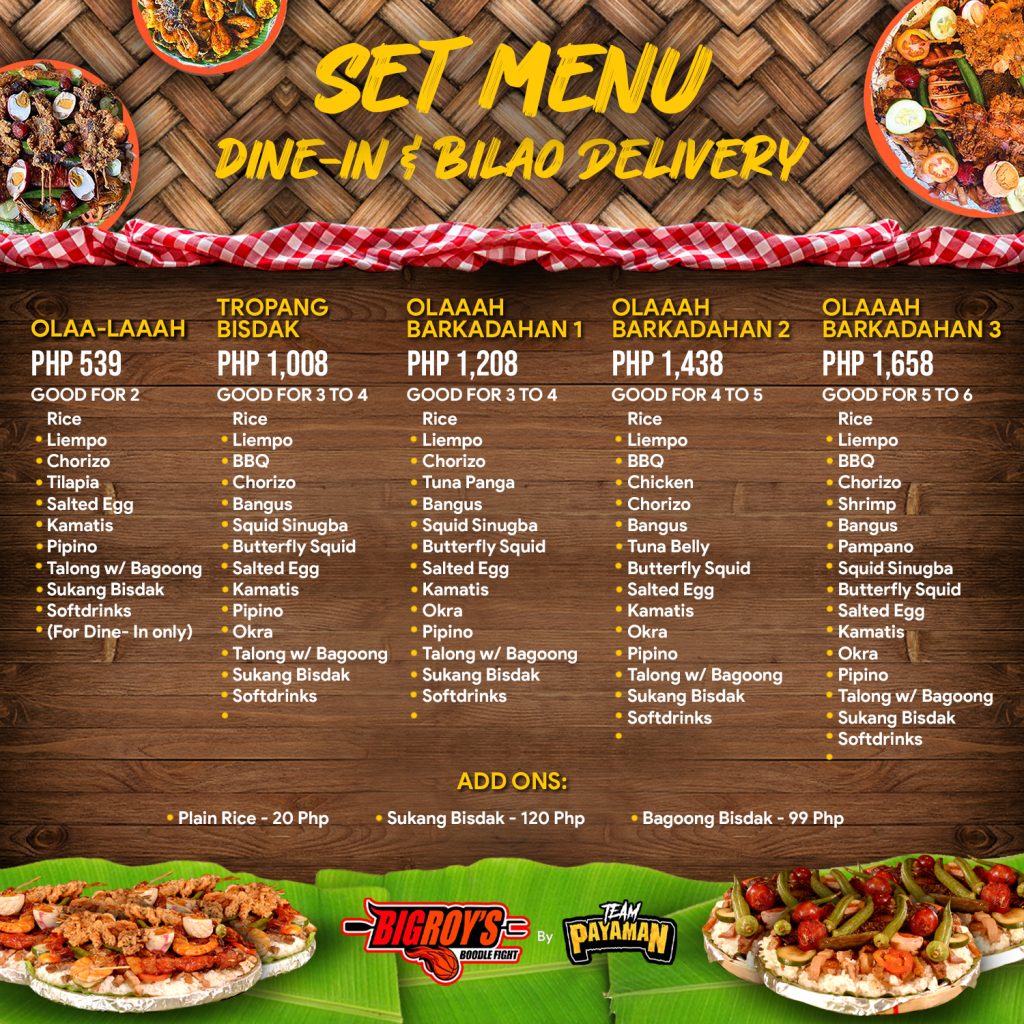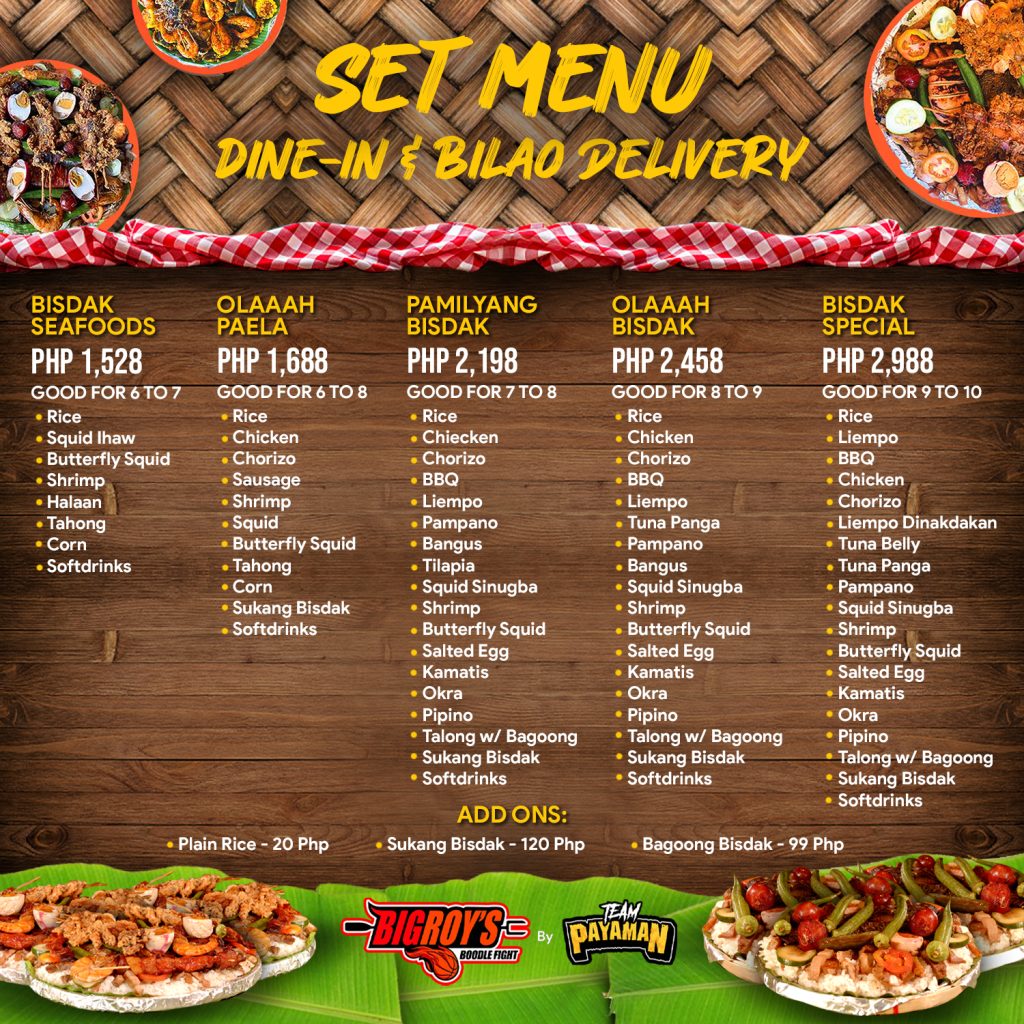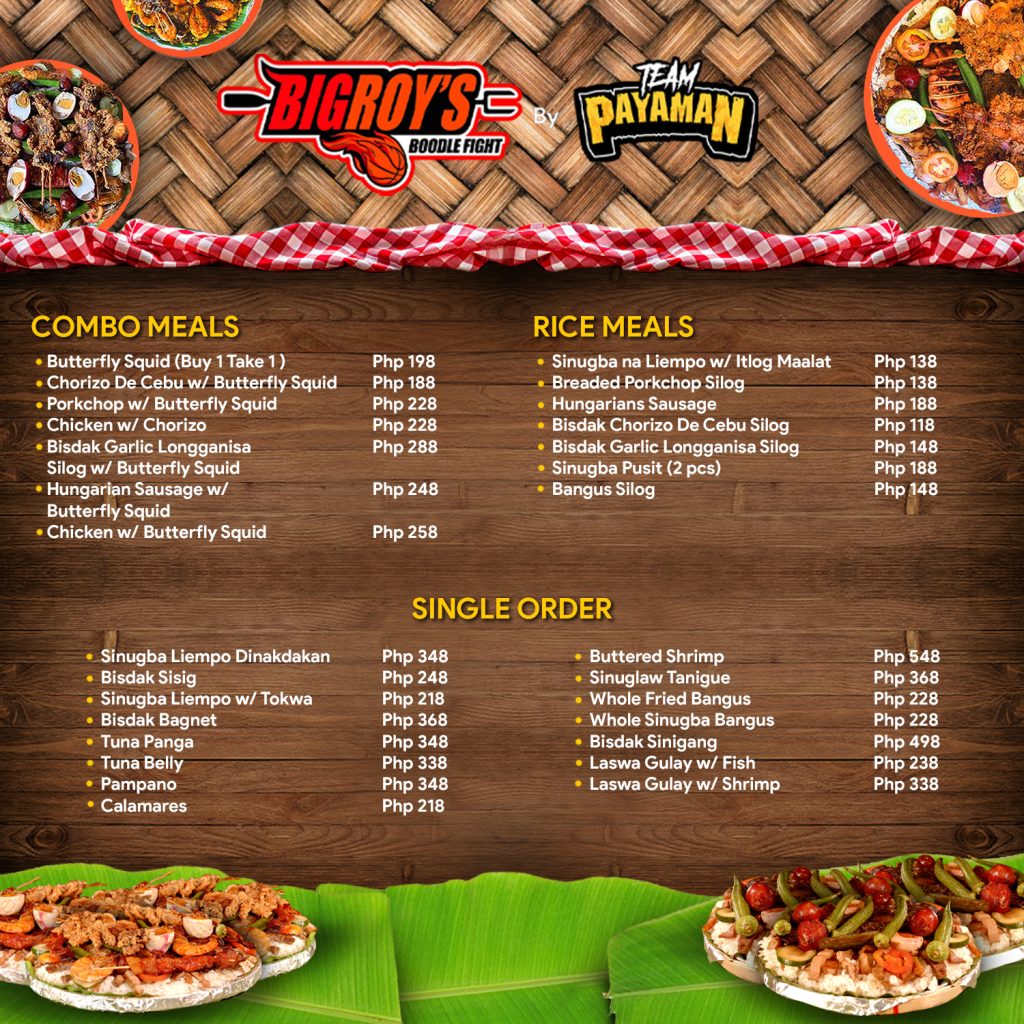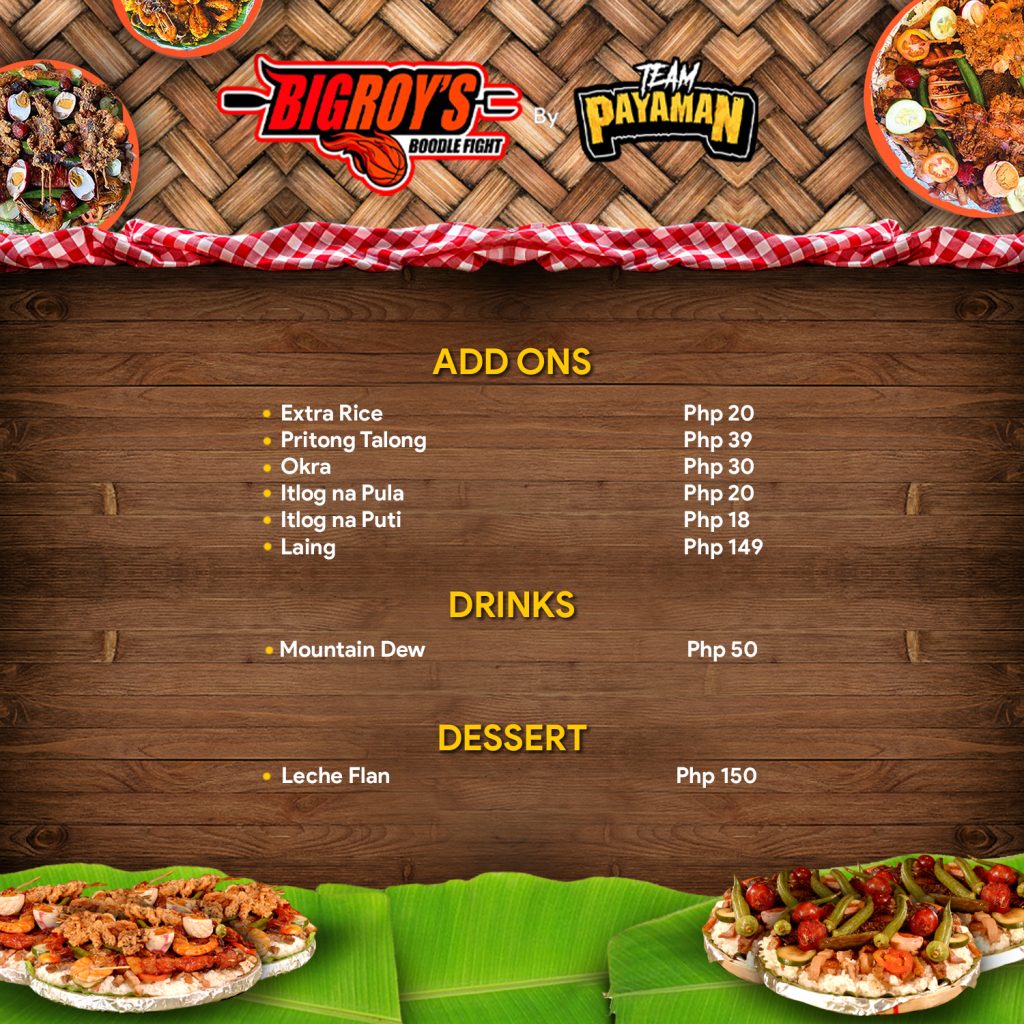 The Bisdak Special good for 9 to 10 persons is worth P2,988. It is definitely worth the price as it includes the usually pricey seafood picks like Squid, Shrimp, Tuna, and Pampano.
Their ala carte dishes are also very affordable. Dishes like Bisdak Sisig, Bisdak Bagnet, Buttered Shrimp, Sinuglaw Tanigue, and more range from P218 to P548 per single order. Not bad, right?
Overall Rating: 10/10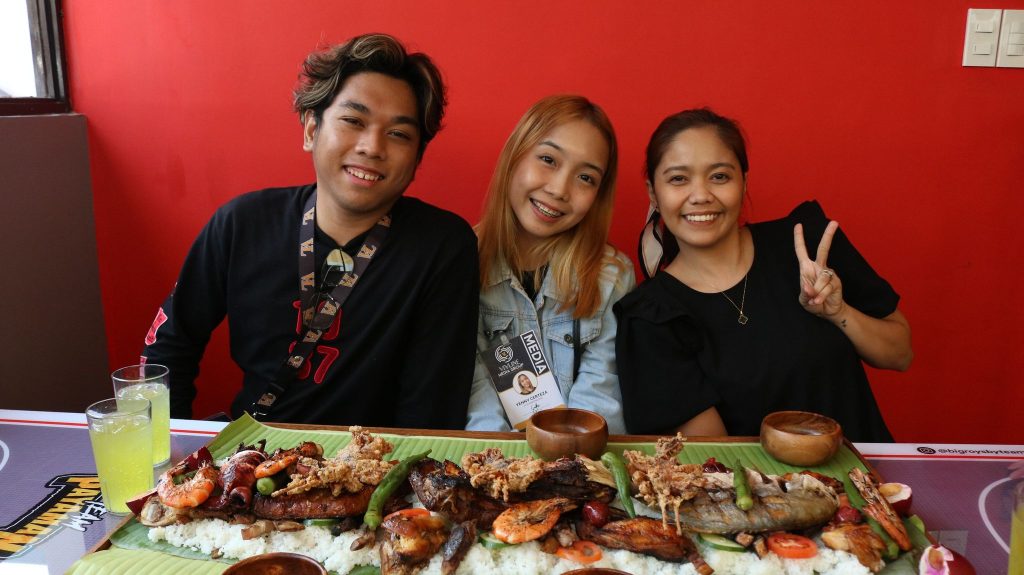 All in all, we can say that BigRoy's Boodle Fight by Team Payaman is not just a MUST TRY but will surely be your go-to place for a sumptuous boodle feast. And yes, "Napa-Ooolah talaga kami sa sarap!"
One thing is for sure if it is Cong TV approved and recommended, it is undoubtedly a high-quality product and service! No wonder the renowned YouTube content creator and the rest of Team Payaman are patrons of BigRoy's, to begin with.
So what are you waiting for, mga kapitbahay? Sugod na sa BigRoy's Pasay branch!
Watch VIYLine Media Group's BigRoy's Mukbang/ Food Review vlog below: