"Once a Team Payaman, always a Team Payaman!"
This is what renowned YouTube content creator Cong TV and leader of the vlogger group Team Payaman recently told his video editor, Steve Wijayawickrama.
But why did Cong TV have to say this to his Pakistani editor? Is he quitting his job? Did Cong TV fire him?
Join the VIYLine Media Group (VMG) as we walk you through Steve Wijayawickrama's most recent life decision that somehow brought tears to our eyes.

Who is Steve, by the way?
Aside from being Cong TV's vlog editor, Steve Wijayawickrama is also an official Team Payaman member, who eventually became everybody's friend and buddy inside the Payamansion.
A nice person, accommodating, a good friend, tahimik pero matinik, funny, helpful, and hygienic were some of the Team Payaman's words to describe Steve as a fellow housemate.
While he might be behind the camera most of the time, Steve is responsible for the witty contents of some of Cong TV's multi-million hit videos.
No wonder his fellow Team Payaman Wild Dogs commended him for his effort and skills in every video that he produces.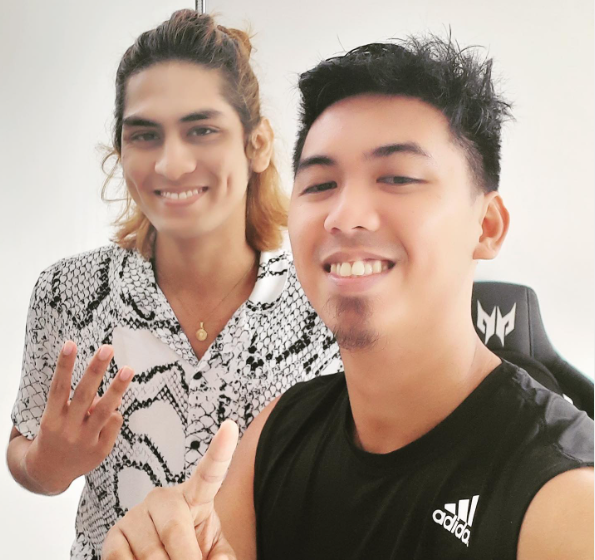 The Bittersweet Goodbye
Steve Wijayawickrama's latest vlog became Team Payaman's highlight of the week as he finally bids his goodbye as Cong TV's editor.
"The house cannot accommodate more people in this house, right?" Steve asked.
"I have been 100% transparent since the first day I came here. Whoever I was, Steve, the true side I showed to you and to everybody, I am glad that you all accepted me. I just hope that everybody also feels the same towards me," he added.
Being the understanding and supportive boss that he is, Cong TV wholeheartedly supported Steve's decision without any doubt.
As he told Josh Pint (his former editor) before: "'Di habang buhay editor kita. Kailangan mo rin umangat pa." He really made sure everybody would be free to reach for their dreams even if it meant parting ways with the gang.
"People come and go. You can't always be in the same position in your life. You always have to keep going, keep moving forward in order for you to learn," Cong TV further told Steve.

Paawerful words from Cong TV
Cong TV wholeheartedly told Steve, "Sometimes you have to let go of the things that are not meant to be, and I'm seeing him on his creator side where he can start his own journey now. I have to let him go. But I am very grateful, my friend."
Indeed, when a door closes, another opportunity awaits. And with Team Payaman, there will always be chances for everyone as long as they're alive.
The plot twist of this film-like vlog excites the viewers, especially Cong TV said, "You're done as an editor, but not as a creator."
Watch the tear-jerking vlog below: