Wagyuniku by Pat and Keng officially opened to the public last April 11, 2022. VIYLine Media Group is one of the first lucky customers to have tried its wide range of Japanese-Korean barbecue menus.
To be 100% honest, our team was at a loss of words after trying on their extensive meat and side dish choices. At first, the options could be overwhelming, but once you start digging into the juicy combo of meat, cheese, sauce, lettuce, and more, you will surely have to catch your breath and wish to have a bigger appetite.
If you want to know why Wagyuniku is the hottest samgyup place in town, join us as we give you our brutally honest review of the Wagyuniku BF Aguirre branch.
Wagyuniku by Pat and Keng is located at one of the famous food hubs in the South, Aguirre Avenue in BF Homes Paranaque. It is easy to find and just a search away on Waze and Google Maps.
Upon entering the restaurant, you'll be greeted with a sanitation area at the front desk, and Wagyuniku's combo menu offers. The place was clean and had a proper ventilation system to balance the smoke and heat when the 22 tables started grilling simultaneously.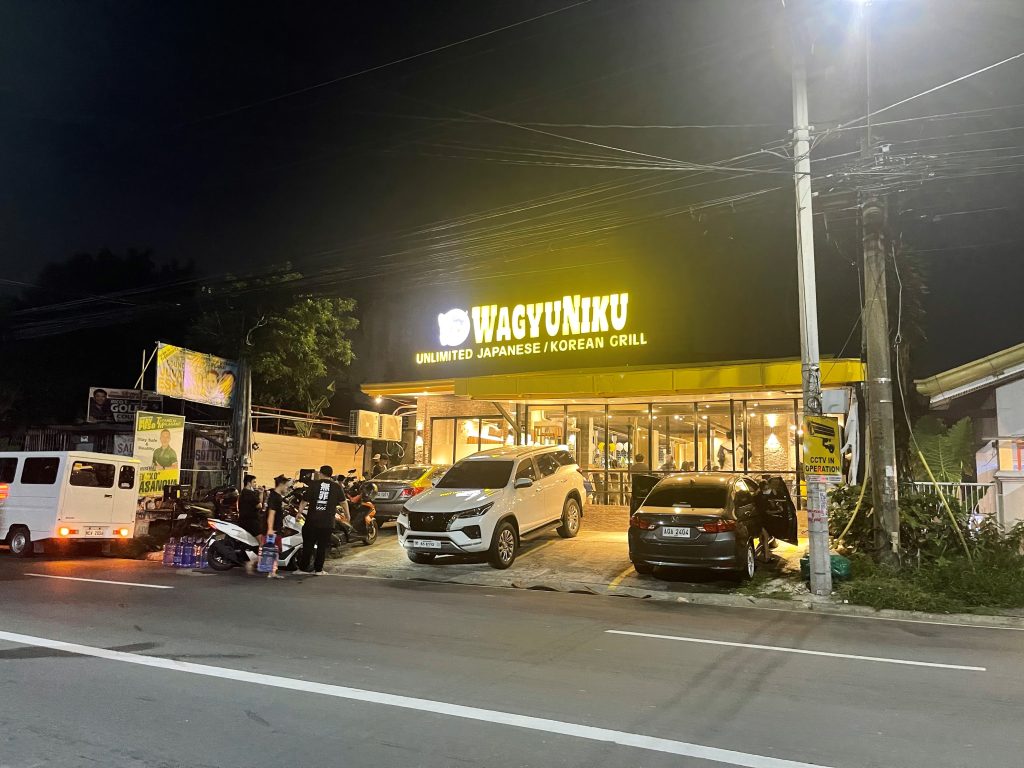 What we loved most is its spacious area where you can still practice social distancing from your fellow customers from the other tables.
Pat and Keng also allotted a comfortable waiting area for customers waiting for their turn to be seated. The space also boasts a beautiful Team Payaman signage where guests can take photos while killing time.
They can also check out VIYLine Cosmetics, VIYLine Skincare, Cong Clothing, and Guiyang Clothing in the pop-up booth in the waiting area. Soon more Team Payaman merch will also be available like a one-stop shop for avid fans visiting the branch.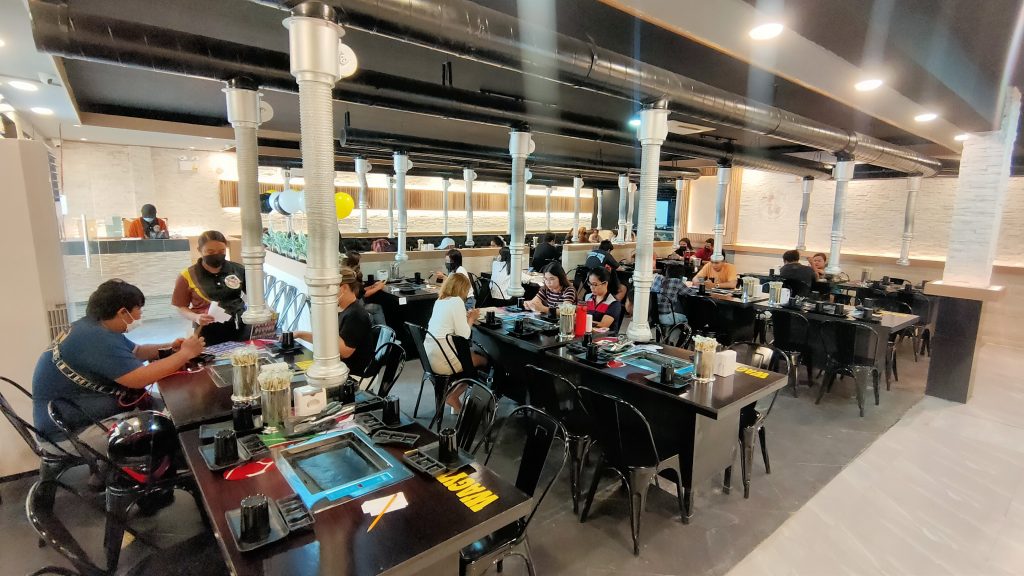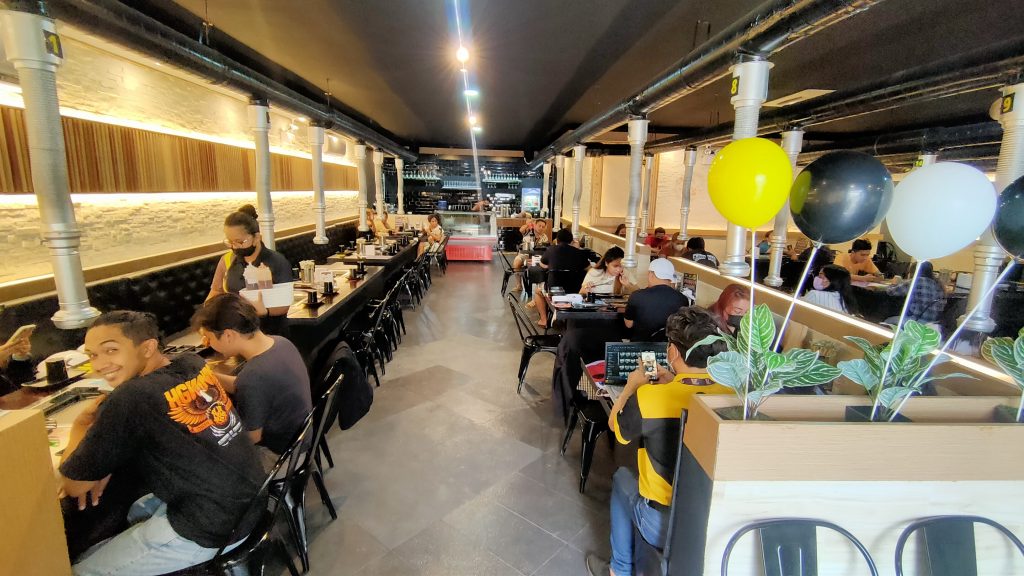 Wagyuniku BF Aguirre branch staff and servers are very friendly and accommodating. Before taking your orders, they will explain some house rules and would gladly answer all questions about the menu.
During the soft opening day, the place was obviously jam-packed, but we never saw anyone with a trace of exhaustion. They still greet each and every customer with a smile and in a very polite manner.
Pat and Keng were also very hands-on owners, as you could see them assisting in the overall operation.
Our team ordered the Shifudo Combo, which includes the usual pork and beef options plus some seafood choices such as Scallops, Shrimp, Salmon Belly, Squid, and Spicy Squid.
When it comes to the main event, Wagyuniku serves high-quality fresh meats. We also loved how the Wagyu beef is sliced in thin yet meaty portions. Even after tons of toss and turn on the grill, the Wagyu beef's form still looks appetizing instead of sloppy.
All the meat and seafood choices, whether plain, marinated, or seasoned with salt and pepper, blend perfectly with their original Yakiniku, Wagyuniku, and Ssamjang sauce.
Of course, a samgyup treat will never be complete without other yummy sides such as marbled potatoes, pickled radish, spicy rice cake, anchovy, kimchi, fishcake odeng, cheese, lettuce, and more!
The Kani Salad and Japanese Coleslaw stood out among the rest of the side dishes. It is refreshing to have a Japanese twist to the usual Korean barbecue spread. But our most favorite would be the mouth-watering cheeseballs, miso soup, and bite-sized tempuras, which are a must-try.
After reading all the yummy treats that Wagyuniku by Pat and Keng has in store, you might be thinking these delicious food choices sure come with a hefty price tag.
Nah-ah! The Shifudo Combo is only worth PHP549, while the Premium Combo is PHP449 per person. Very affordable for unlimited Japanese-Korean barbecue, right? The store also offers refreshments and desserts below PHP150.
With the quality of food and the kind of service that Wagyuniku BF Aguirre offers, we can assure you that you'll get your money's worth.
Overall Rating: YAY!
Pat Velasquez-Gaspar and Boss Keng were not kidding when they said that Wagyuniku offers the best of both worlds, delicious food at a very affordable price. VMG team enjoyed our Wagyuniku experience, and we will surely come back for more!
So what are you waiting for? Head over to Wagyuniku BF Aguirre now and let those #GrillsGoneWild.